Attention PFSJCS students! Homecoming Spirit Week is next week! Please show your school spirit by participating in the week's daily events. See fyer for more details 🙂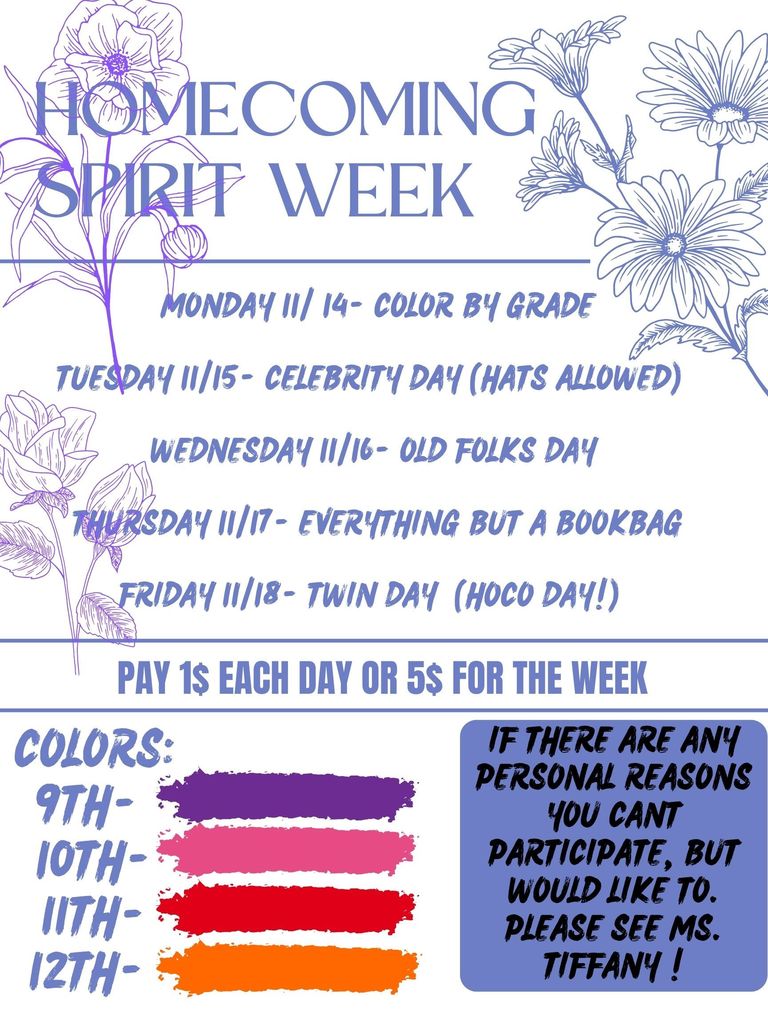 The District Attorneys office will be connecting with our school for a Dating Violence Presentation on November 15, 2022 via zoom. See flyer for more details.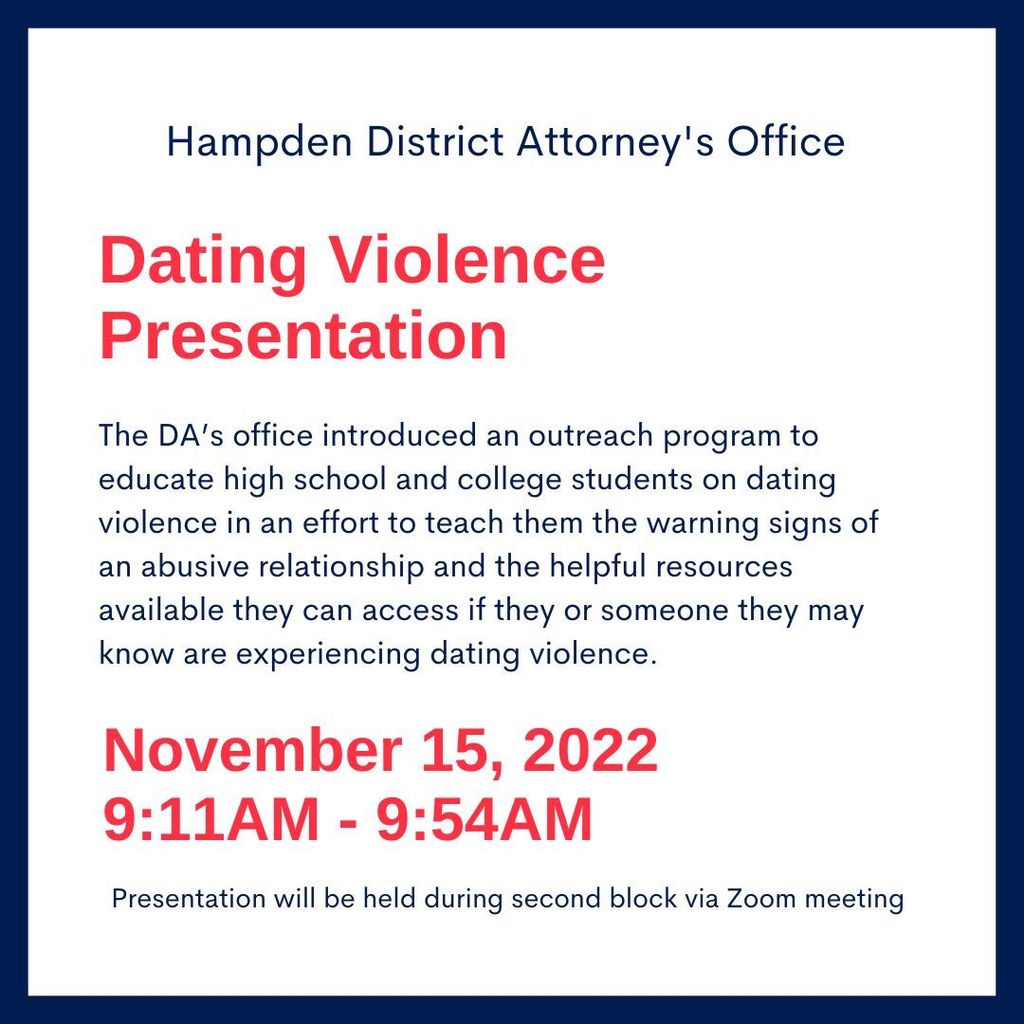 With their win on Friday evening, the Girls Volleyball team has advanced to the Round of 16 in the Division 5 State Tournament. See flyer for game and ticket info!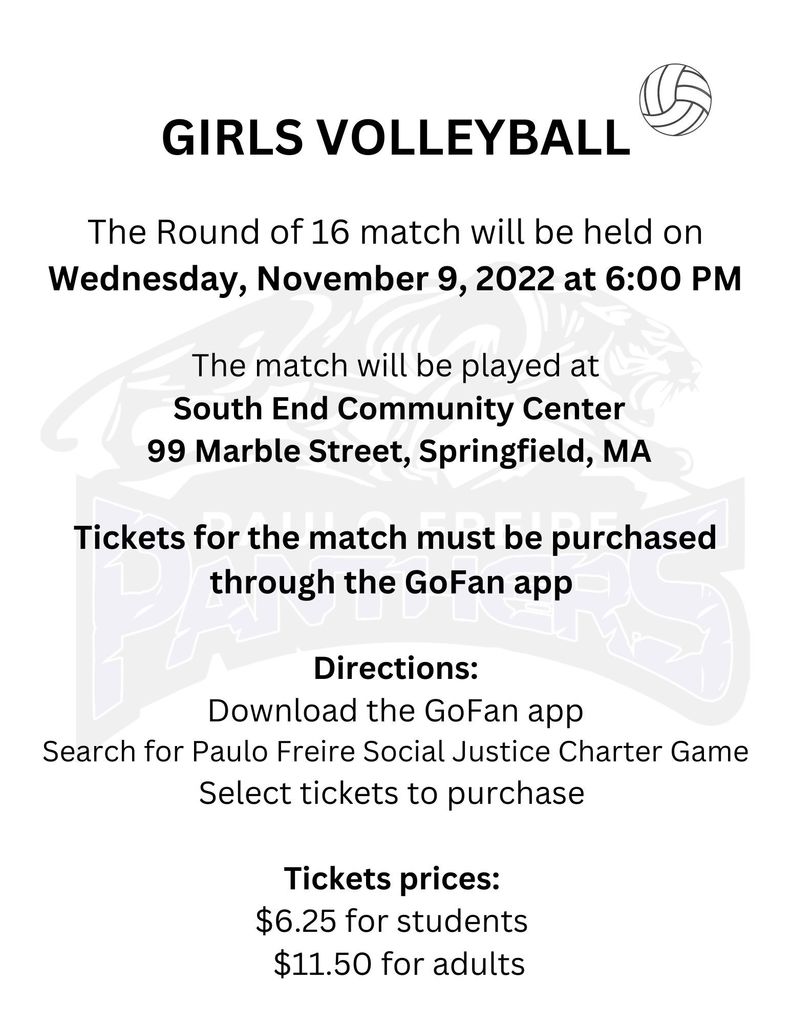 Letter from PFSJCS's Director, Gil Traverso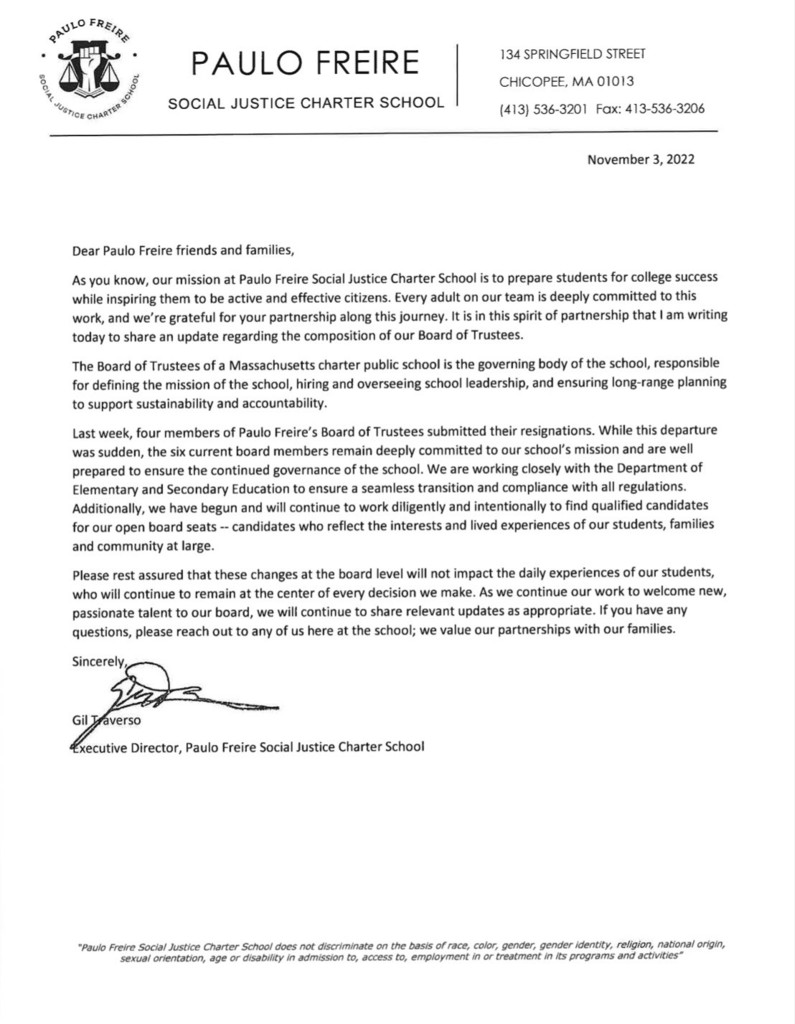 Friendly reminder of our upcoming Family Academy II: Wed, Nov 2, 2022 (10:30am -11:30am/5:30pm-6:30pm). We will discuss resources to support academic growth & MCAS. Recordatorio de de nuestra próxima Academia Familiar II: miércoles 2 de noviembre de 2022 (10:30 a. m. - 11:30 a. m./5:30 p. m. - 6:30 p. m.). Discutiremos los recursos para apoyar el crecimiento académico de su estudiante y MCAS.

MATRÍCULA EN CURSO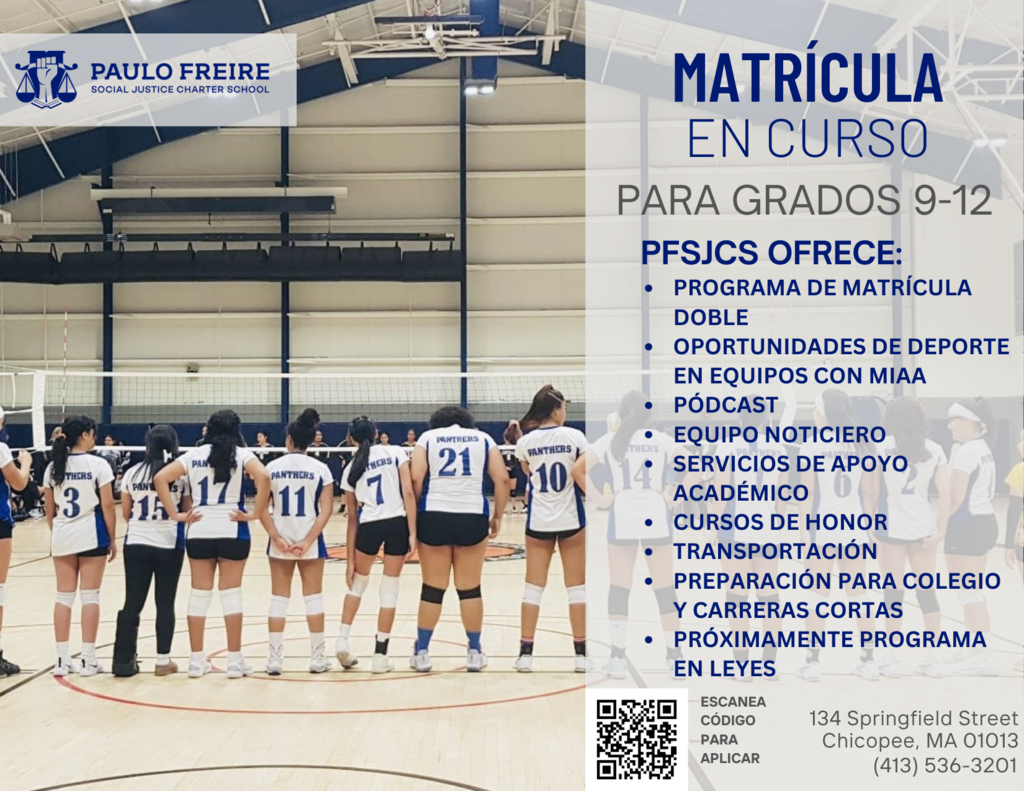 Seniors! Pumpkin Paint Day is fast approaching. Don't forget to wear your halloween PJs!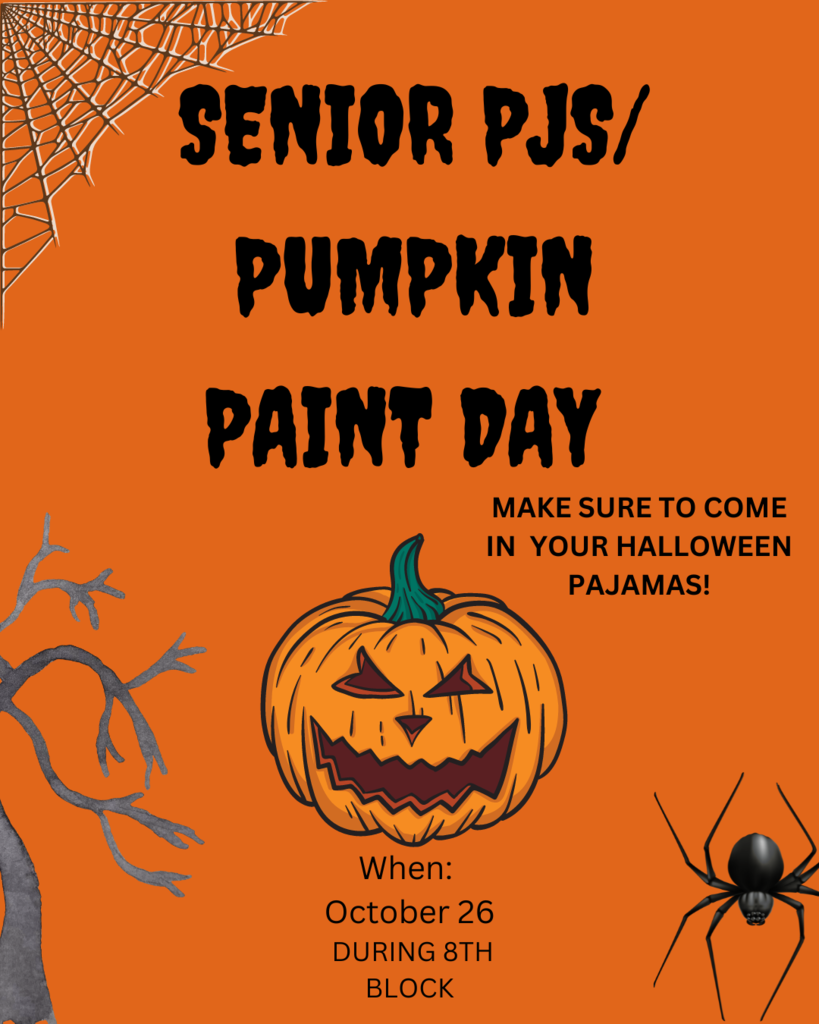 Don't forget to wear purple this upcoming Monday for domestic violence awareness month. Have a great weekend!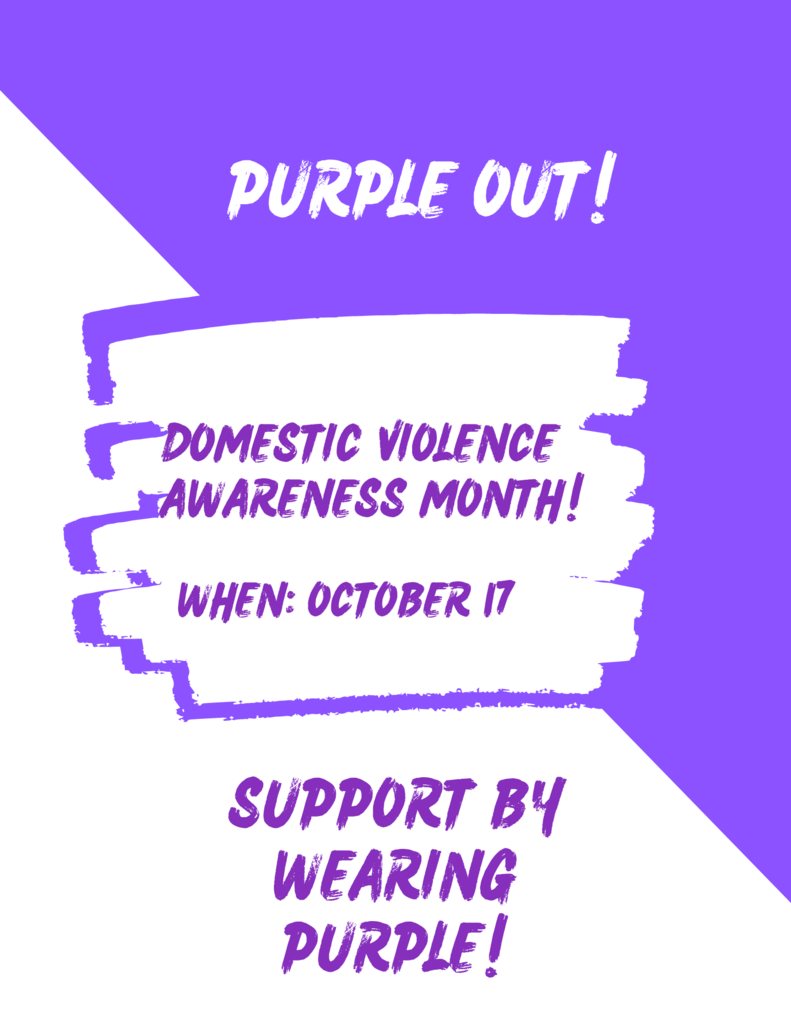 Friendly reminder that our Hispanic Heritage Celebration will be held this Thursday, October 13 from 5:30-7:00PM. We look forward to seeing students, families, and staff.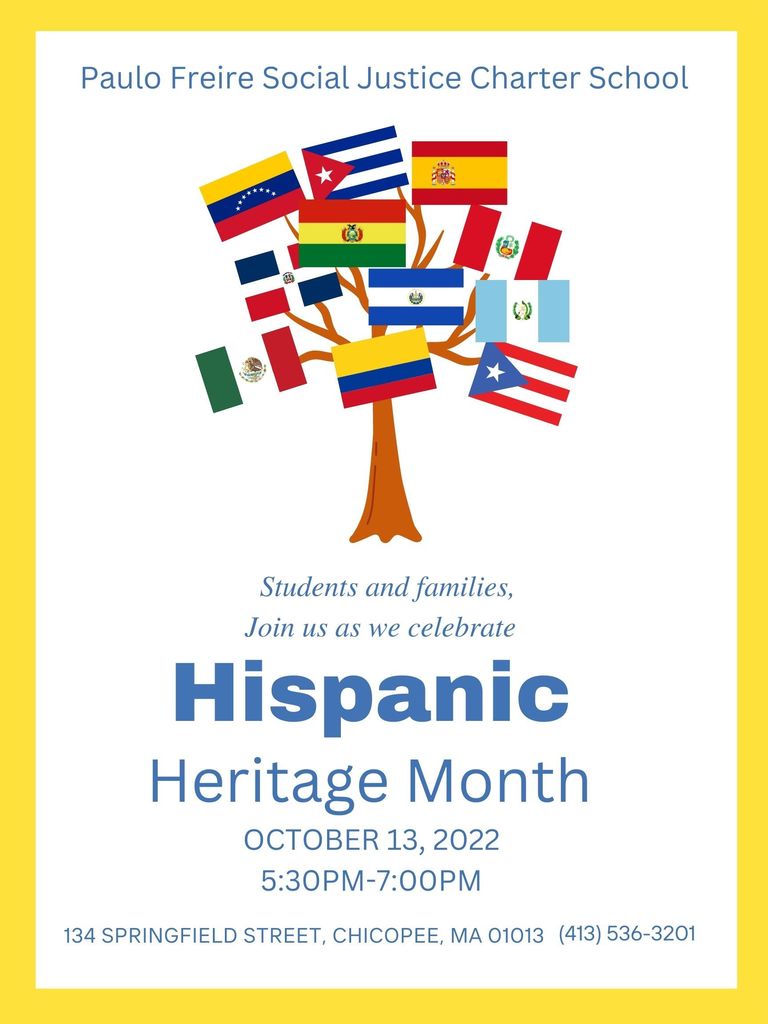 CHIPOTLE FUNDRAISER FOR PAULO FREIRE SOCIAL JUSTICE CHARTER SCHOOL 33% OF EVENT SALES GET DONATED TO THE CAUSE TUESDAY, OCTOBER 4TH | 5-9PM 235 WHITING FARMS RD, HOLYOKE, MA, 01040 ORDER ONLINE FOR PICKUP USING CODE 7Q9FY7Q OR SHOW THIS FLYER IN RESTAURANT

Staff and students of Paulo Freire Social Justice Charter School had a blast at the Puerto Rican Day Parade!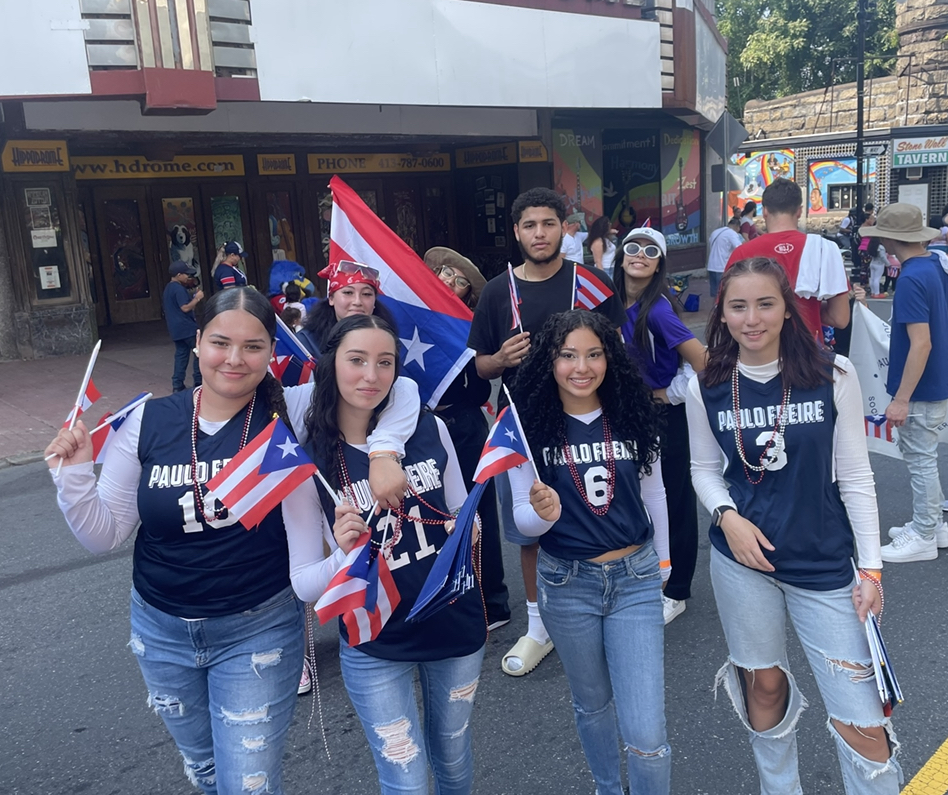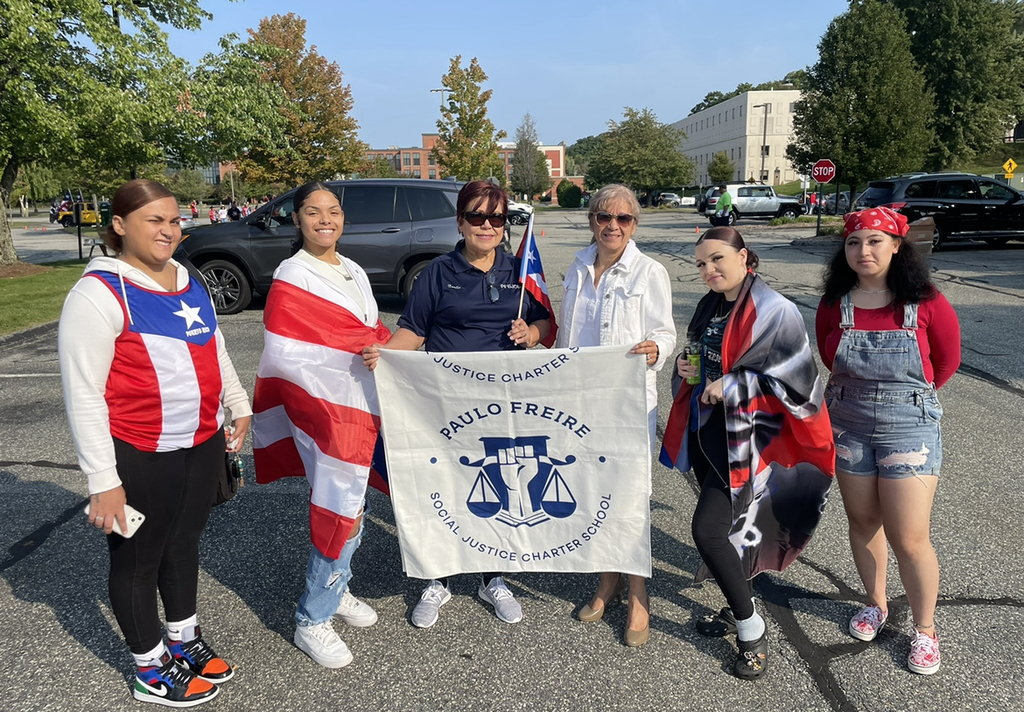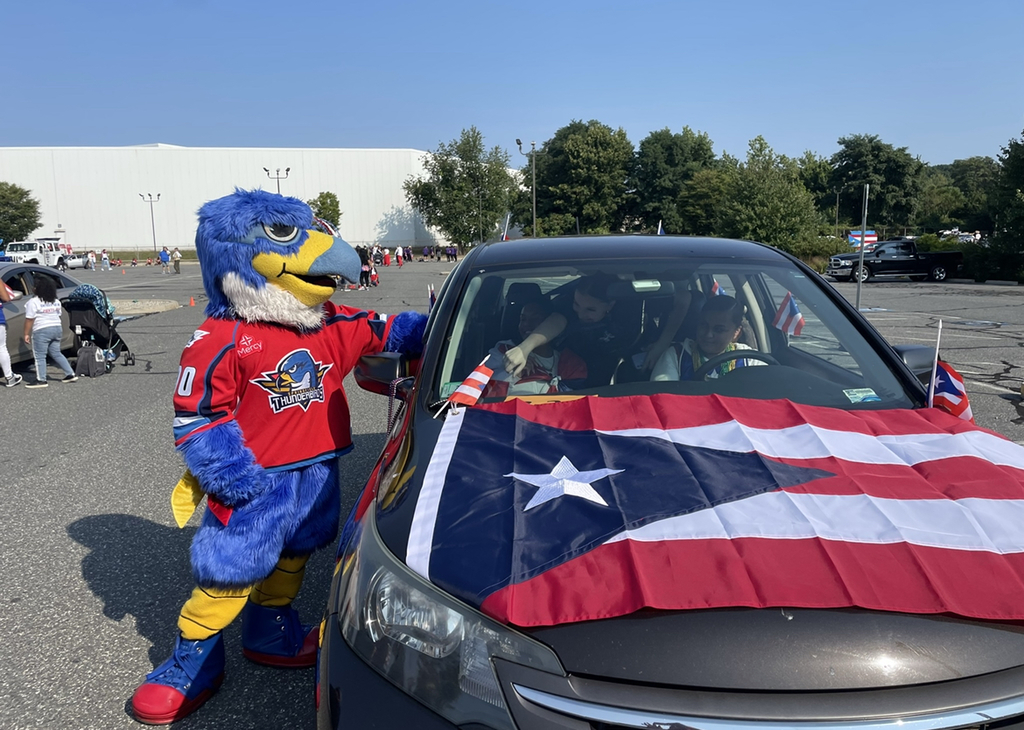 Winters Sports Meetings!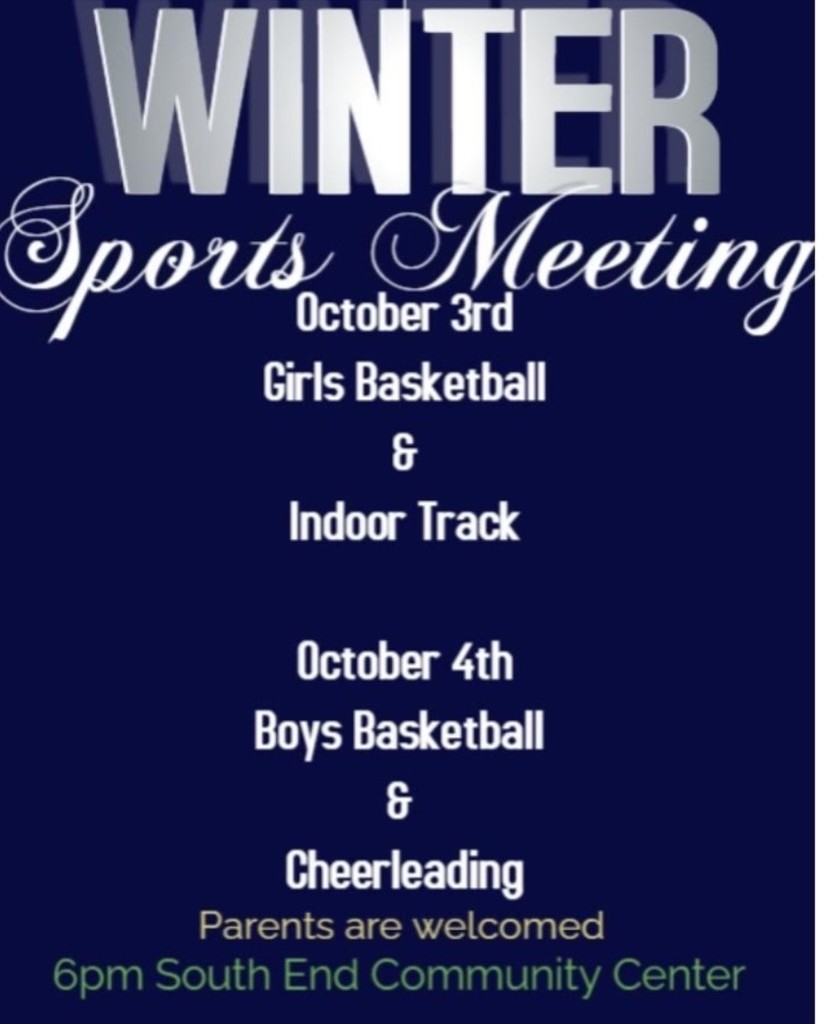 Girls Basketball Clinic at the South End Community Center on October 3rd!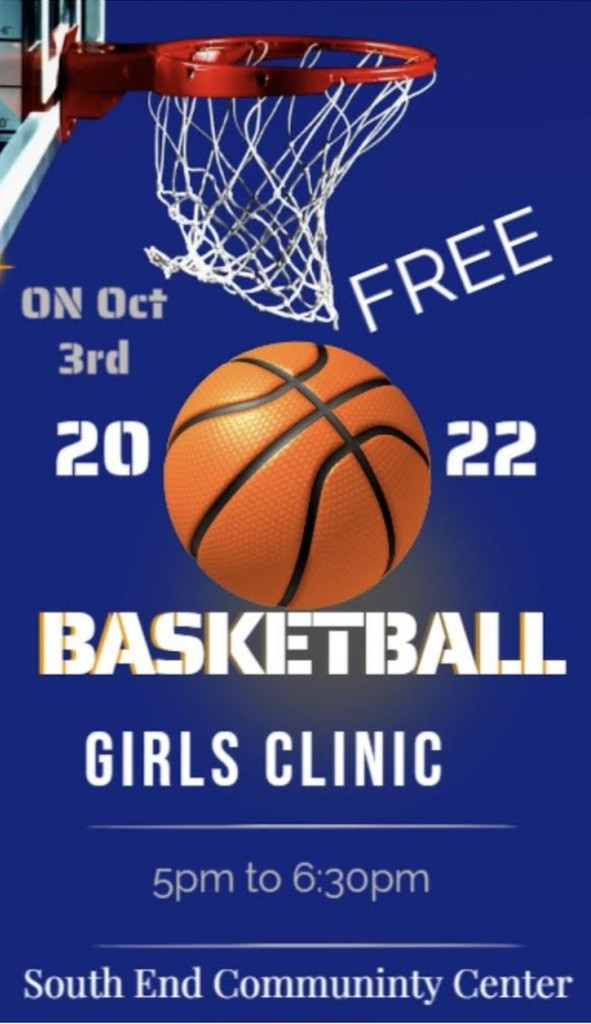 It's not too late to switch. Enrollment is still open for the 2022-2023 school year! Call us to schedule a visit!

Paulo Freire's Girls Volleyball team is currently ranked 2nd in Masslive's rankings for Girls Volleyball for Western Mass. Wear your coolest shades to show some support September 28th!

21 de septimbre de 2022 - Conferencia de Padres y Maestros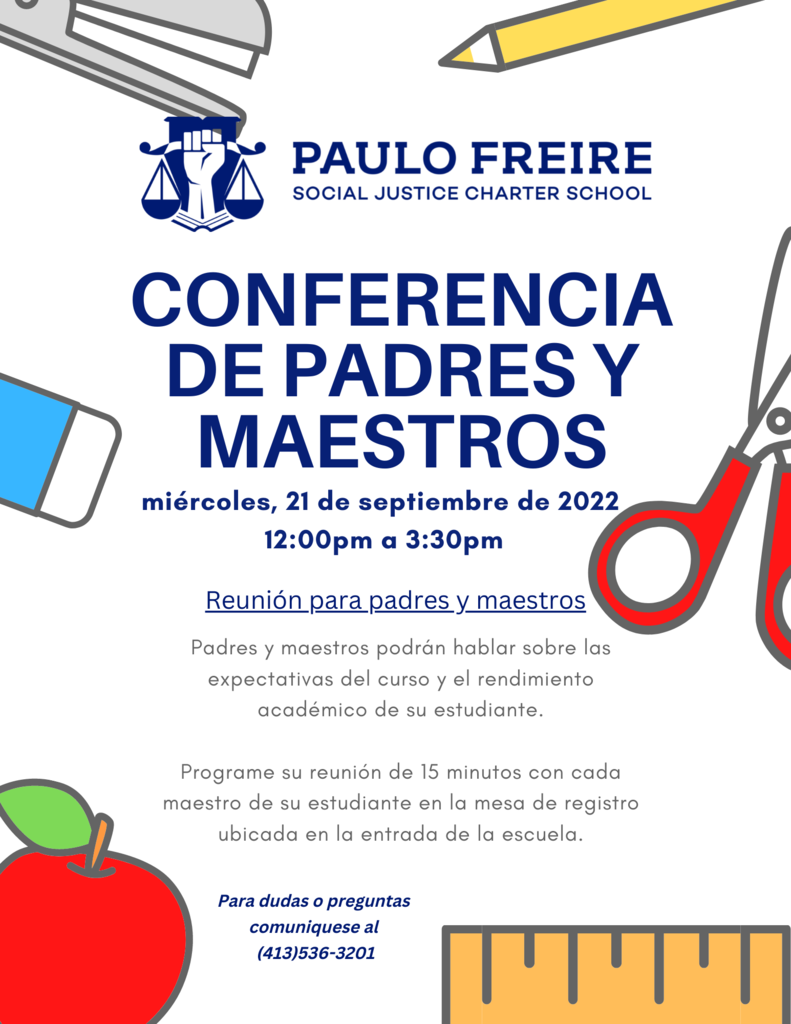 9/21/2022 - Parent Teacher Conference

HHC soccer player and Engineering student visits Paulo to talk about college life, career moves, and self care.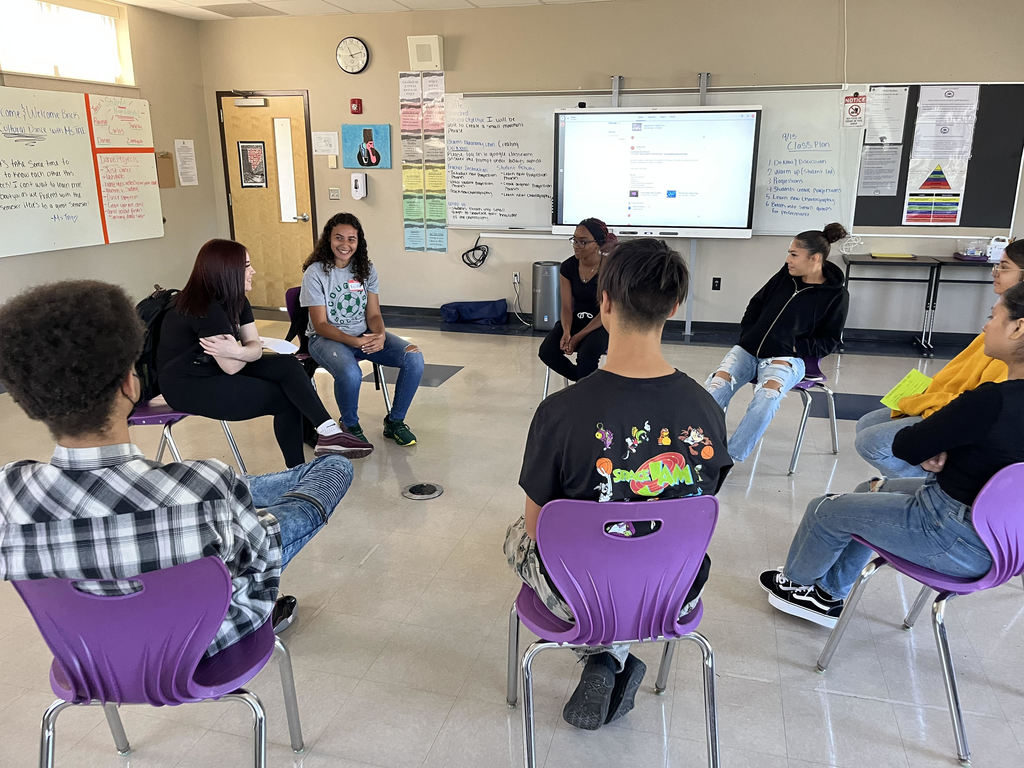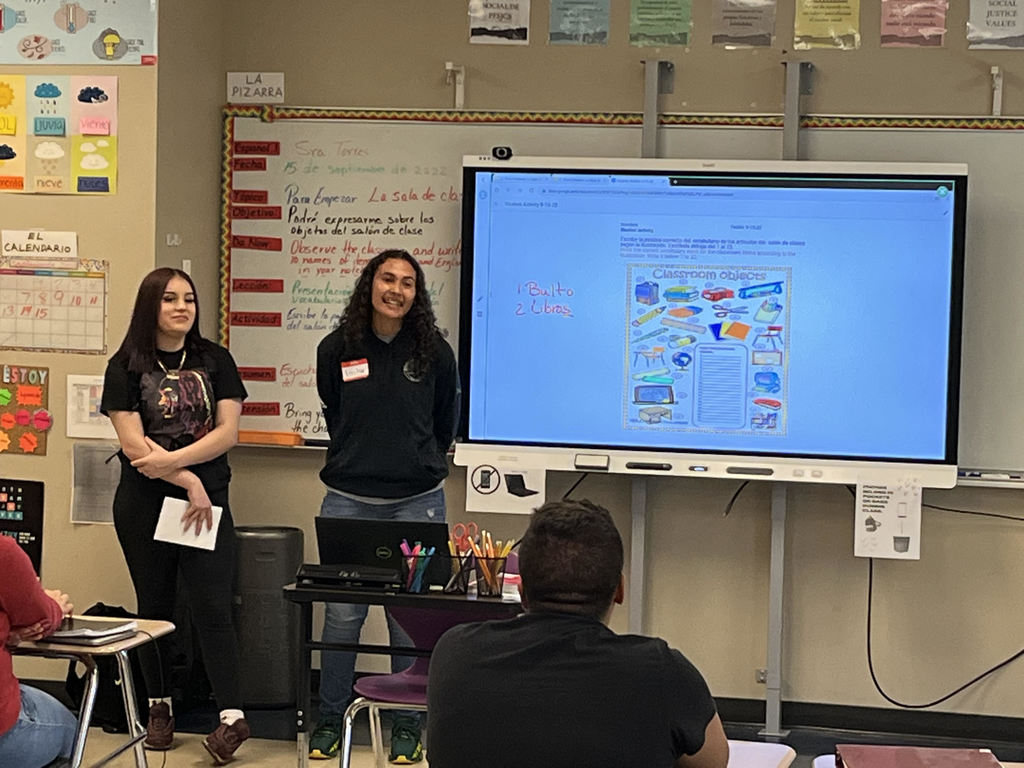 Show your Paulo Panther and Puerto Rican pride at this year's parade! The parade will depart from the intersection of Main Street and Wason Ave and will march through the city's North End into downtown, ending at Boland Way.

Picture Day for students will be held this upcoming Thursday, September 15, 2022. Please plan to have your picture taken during breakfast or lunch.