REPRESENTATIVES FROM SPRINGFIELD PUBLIC SCHOOLS WILL BE AVAILABLE TO PROVIDE INFORMATION ABOUT SCHOOLS IN THE DISTRICT, THE ENROLLMENT PROCESS, AND ANSWER ANY QUESTIONS YOU MAY HAVE AT PAULO FREIRE SOCIAL JUSTICE CHARTER SCHOOL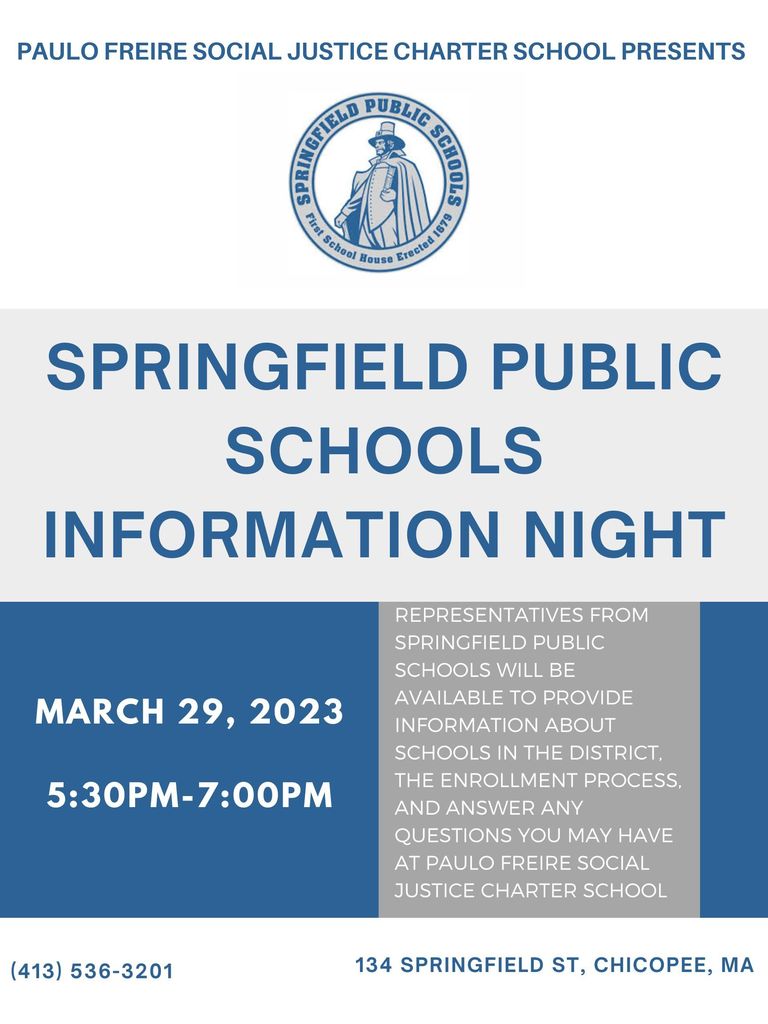 REPRESENTANTES DE LAS ESCUELAS PUBLICAS DE SPRINGFIELD ESTARÁN DISPONIBLES PARA PROPORCIONAR INFORMACIÓN SOBRE SUS ESCUELAS, EL PROCESO DE INSCRIPCIÓN Y RESPONDER A CUALQUIER PREGUNTA .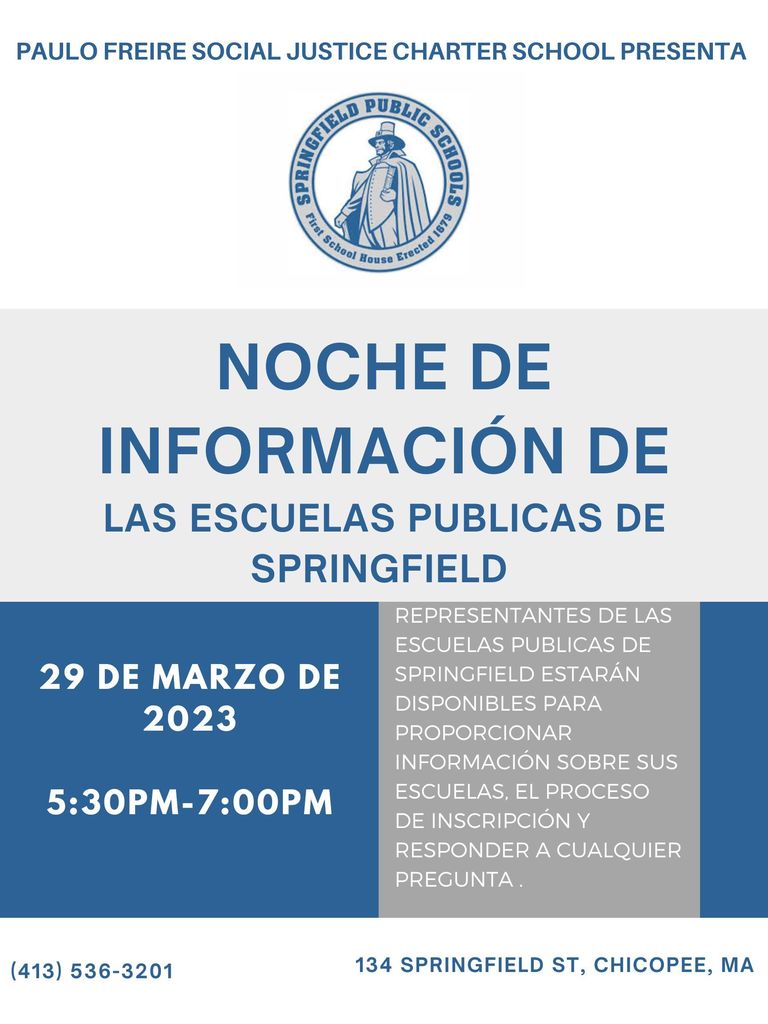 Good evening families. We will have a 2 hour delay tomorrow, Wednesday March 14, 2023. Students will start their day with Period 4. Have a wonderful night.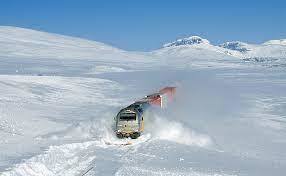 Good morning! There will be no school today, March 14th, due to the snow! Enjoy your day off.
Our boys varsity basketball team has made the Sweet 16! They will be playing in Taconic on Wednesday at 6:30. Come out to support them. Congratulations!!!!!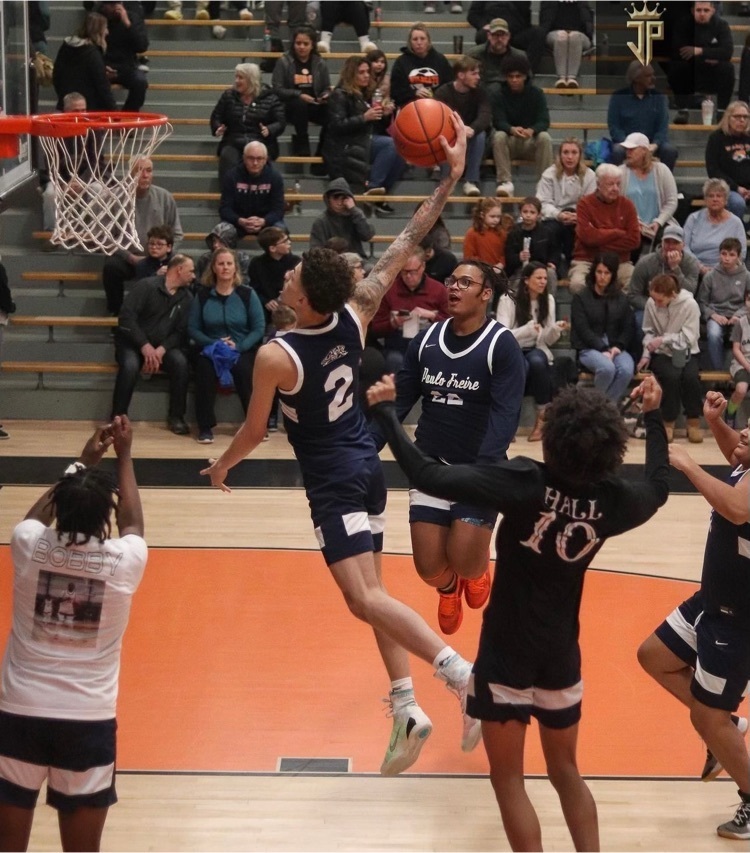 Due to the weather forecast, school will be closed tomorrow 2/28/23. Please be safe. Debido al pronóstico del tiempo, no habrá clases el día de mañana martes,28 de febrero de 2023. Gracias

Attention Paulo Students and Families. Baystate Academy is going to have an open house today. See flyer.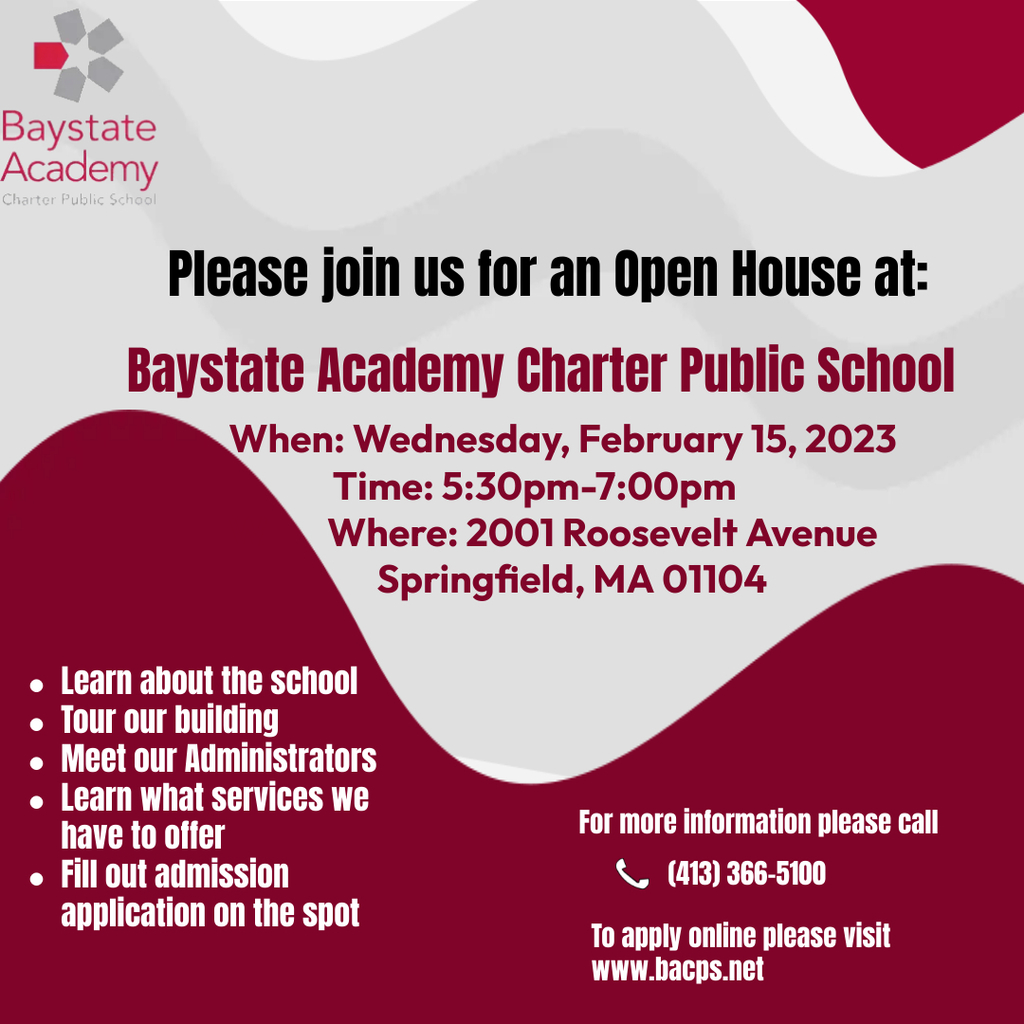 There will be no school today, Friday 2/3/23. Stay warm!!!!

We would like to invite all Paulo students and families to our Charter School information night. See flyer for details.​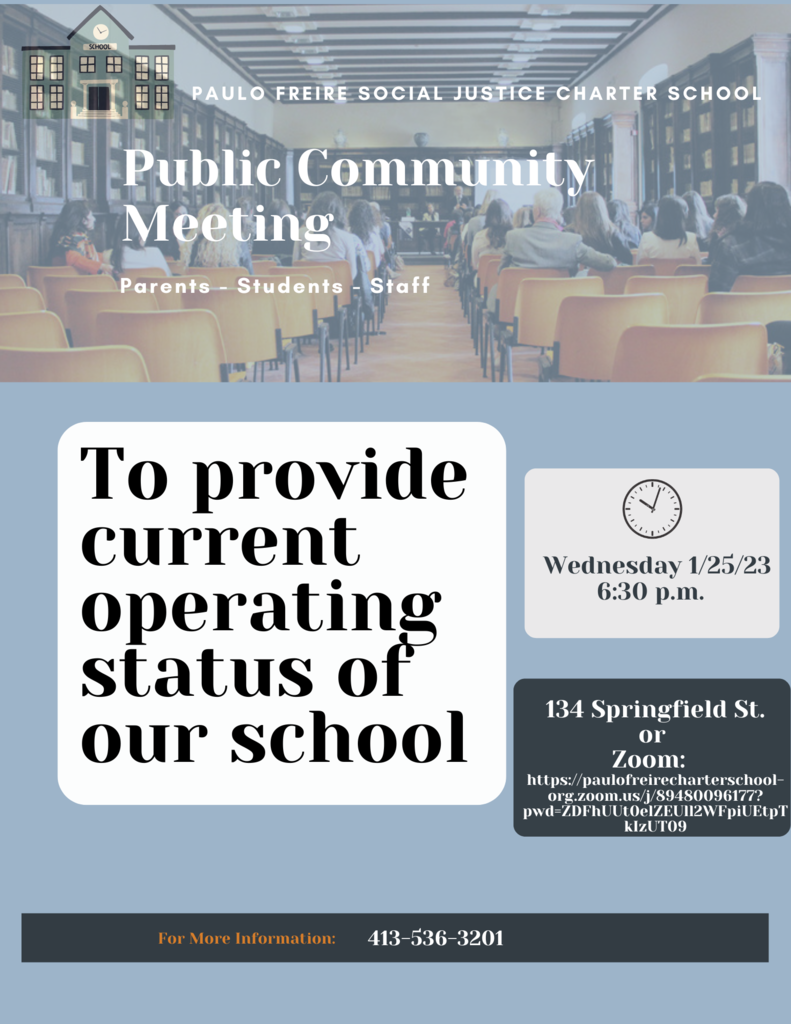 Reminder for the parent meeting: EL PAC (English Learners) Date: January 12, 2023 Time: 5:30pm-6:30pm Place: Paulo Freire Civic Leadership Room Recordatorio para la reunión de padres del EL PAC (Estudiantes de Inglés) Día: 12 de enero del 2023 Hora: 5:30pm-6:30pm Lugar: Paulo Freire Civic Leadership Room

Our Humanities Day Celebration is fast approaching. Please join us on 12/21/22. There will be music and activities and refreshments and snacks will be provided.

Se acerca nuestra celebración del Día de las Humanidades. Únase a nosotros el 21/12/22. Habrá música y actividades y se proveerá aperitivos y refrescos.
There is a 2 hour delay today, due to the snow. December 12, 2022

SPRINGFIELD RESCUE MISSION Christmas Banquet F r i d ay, D e c e m b e r 2 3 , 2 0 2 2 7 a m - R e g u l a r B r e a k f a s t 1 : 0 0 p m t o 3 : 0 0 p m F o r I n d o o r D i n i n g o r To-G o M e a l s 1 0 M i l l S t r e e t , S p r i n g f i e l d

Holyoke Homeless Outreach & Resource Fair!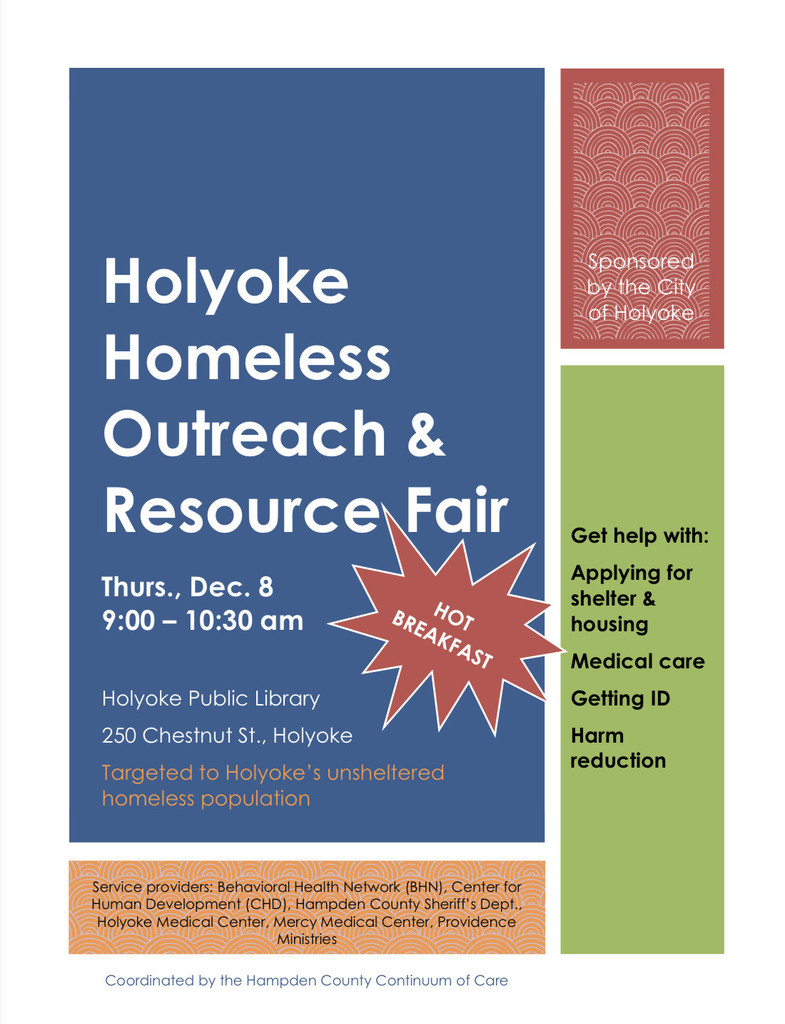 Congratulations on your college acceptances Paulo seniors! There were 80 acceptances from several colleges and universities and $957,000 awarded in scholarships!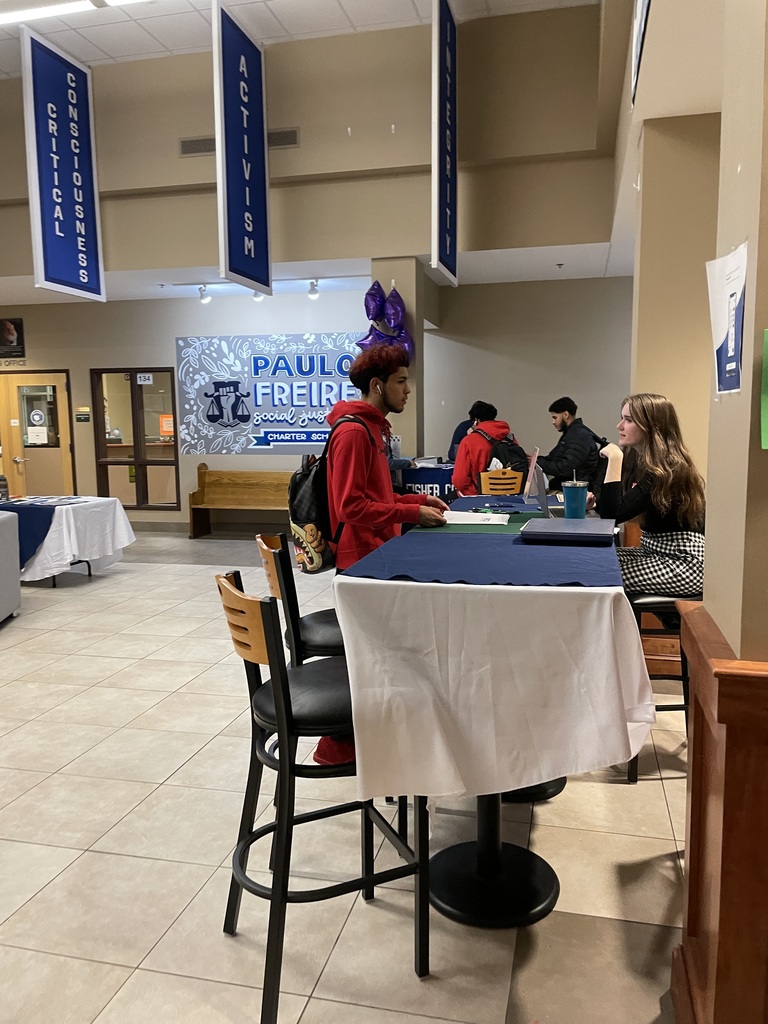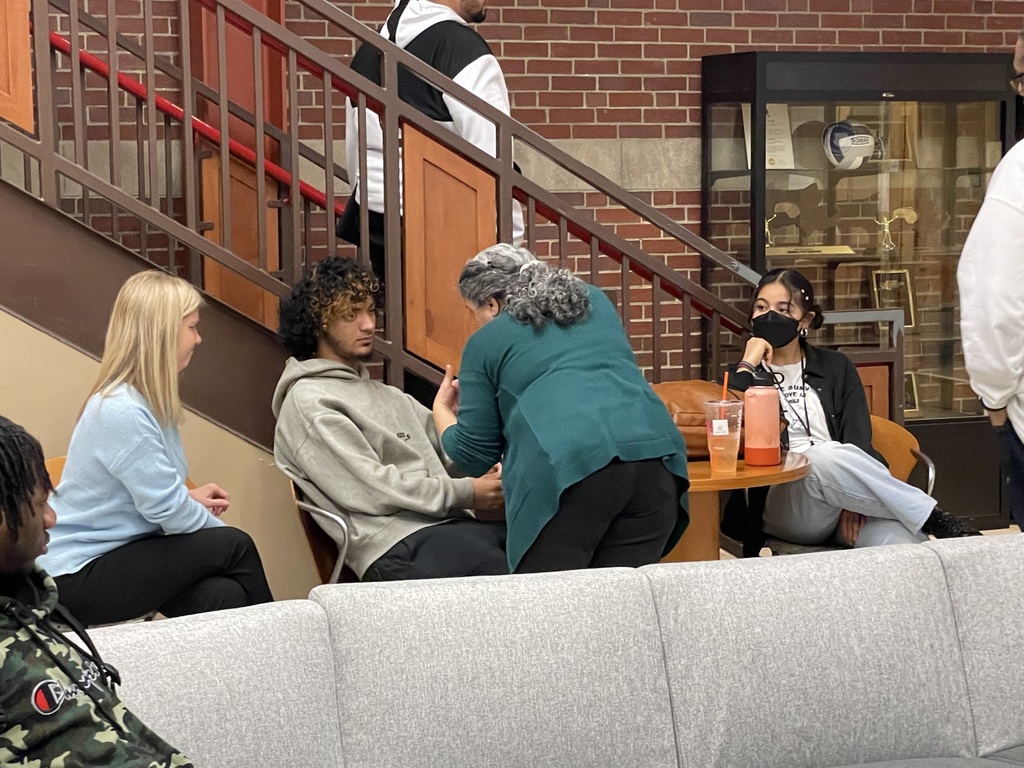 Attention PFSJCS students! Homecoming Spirit Week is next week! Please show your school spirit by participating in the week's daily events. See fyer for more details 🙂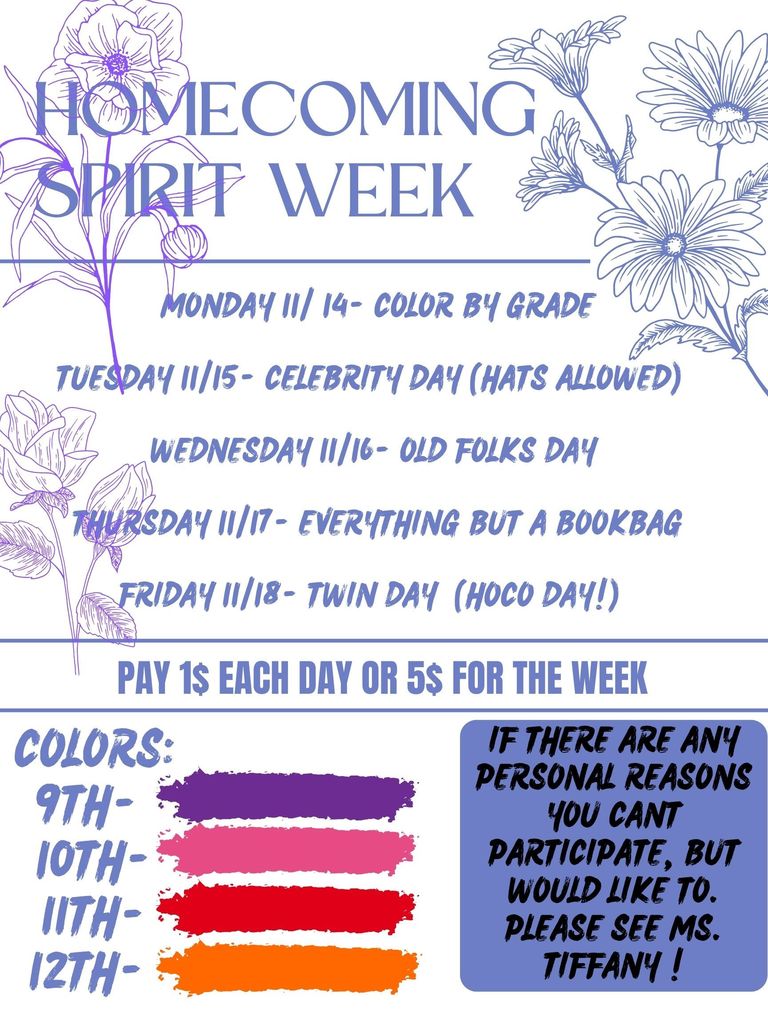 The District Attorneys office will be connecting with our school for a Dating Violence Presentation on November 15, 2022 via zoom. See flyer for more details.