We would like to invite all Paulo students and families to our Charter School information night. See flyer for details.​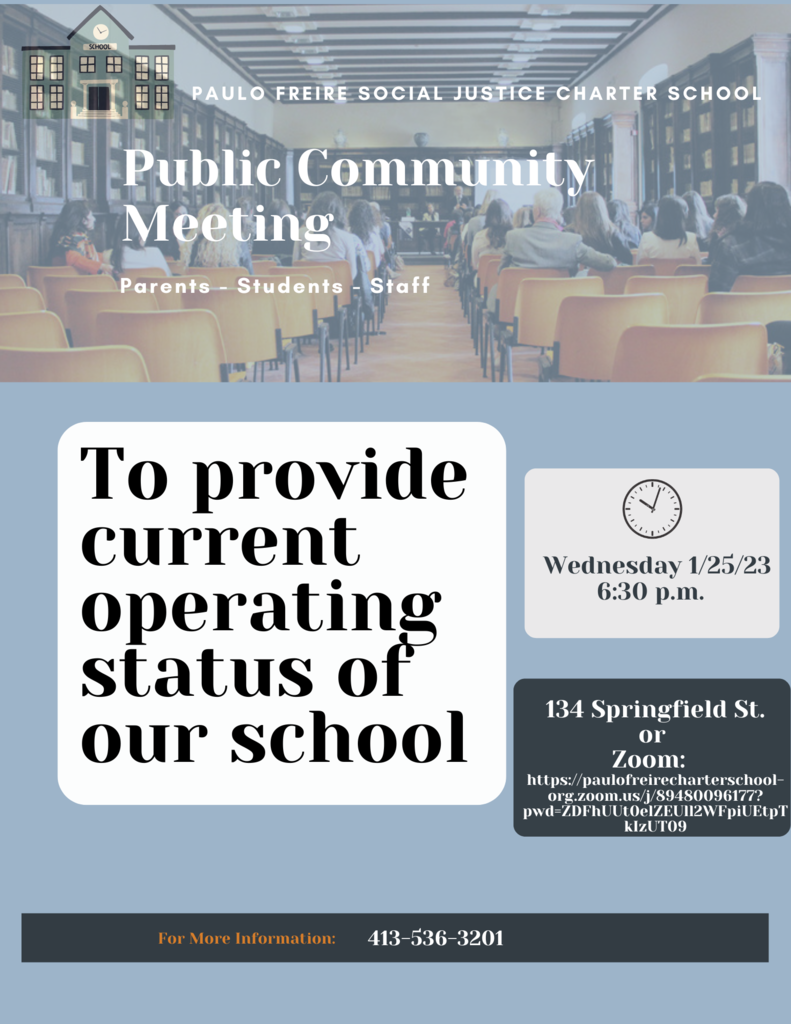 Reminder for the parent meeting: EL PAC (English Learners) Date: January 12, 2023 Time: 5:30pm-6:30pm Place: Paulo Freire Civic Leadership Room Recordatorio para la reunión de padres del EL PAC (Estudiantes de Inglés) Día: 12 de enero del 2023 Hora: 5:30pm-6:30pm Lugar: Paulo Freire Civic Leadership Room

Our Humanities Day Celebration is fast approaching. Please join us on 12/21/22. There will be music and activities and refreshments and snacks will be provided.

Se acerca nuestra celebración del Día de las Humanidades. Únase a nosotros el 21/12/22. Habrá música y actividades y se proveerá aperitivos y refrescos.
There is a 2 hour delay today, due to the snow. December 12, 2022

SPRINGFIELD RESCUE MISSION Christmas Banquet F r i d ay, D e c e m b e r 2 3 , 2 0 2 2 7 a m - R e g u l a r B r e a k f a s t 1 : 0 0 p m t o 3 : 0 0 p m F o r I n d o o r D i n i n g o r To-G o M e a l s 1 0 M i l l S t r e e t , S p r i n g f i e l d

Holyoke Homeless Outreach & Resource Fair!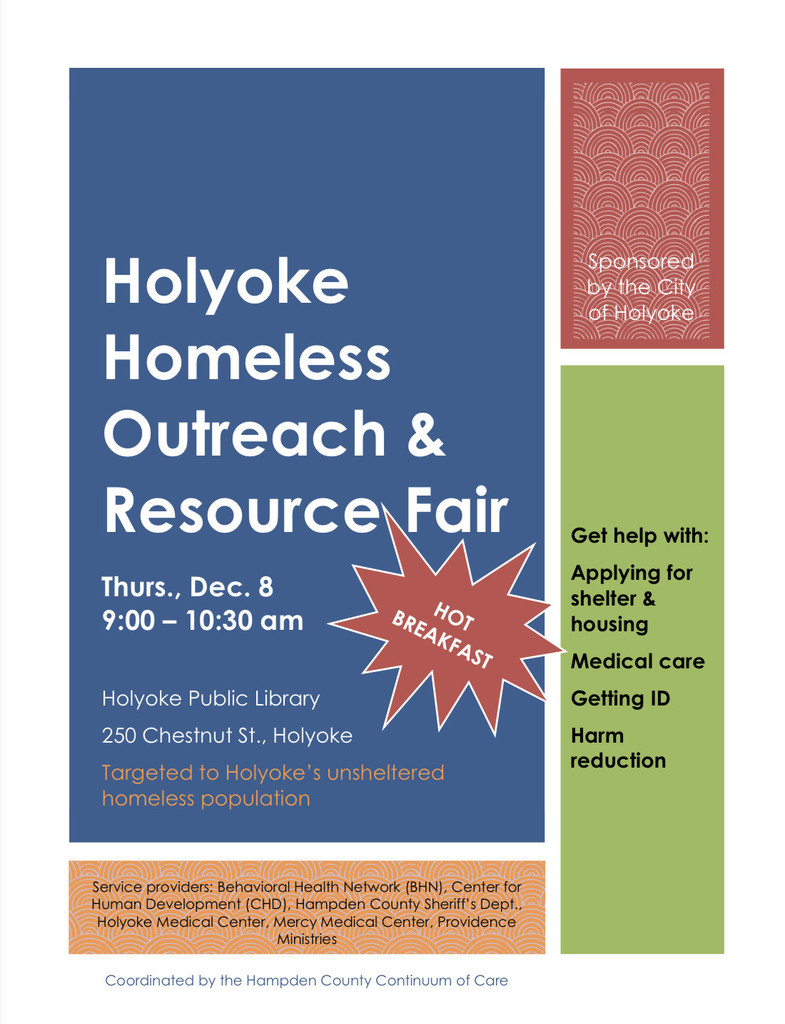 Congratulations on your college acceptances Paulo seniors! There were 80 acceptances from several colleges and universities and $957,000 awarded in scholarships!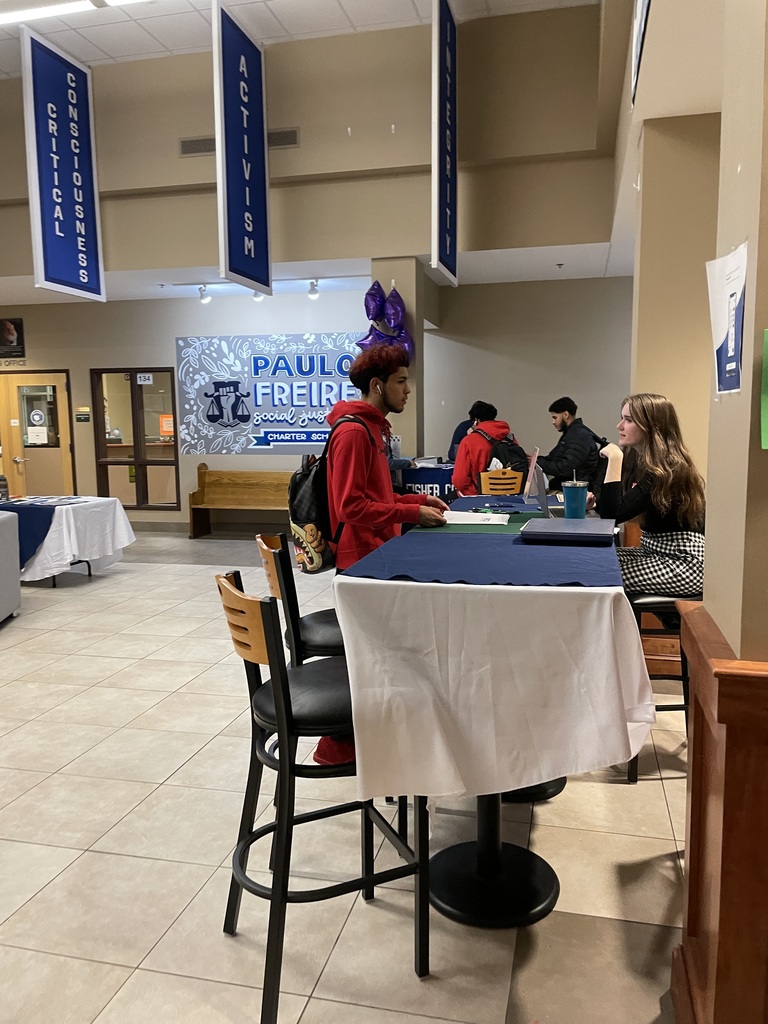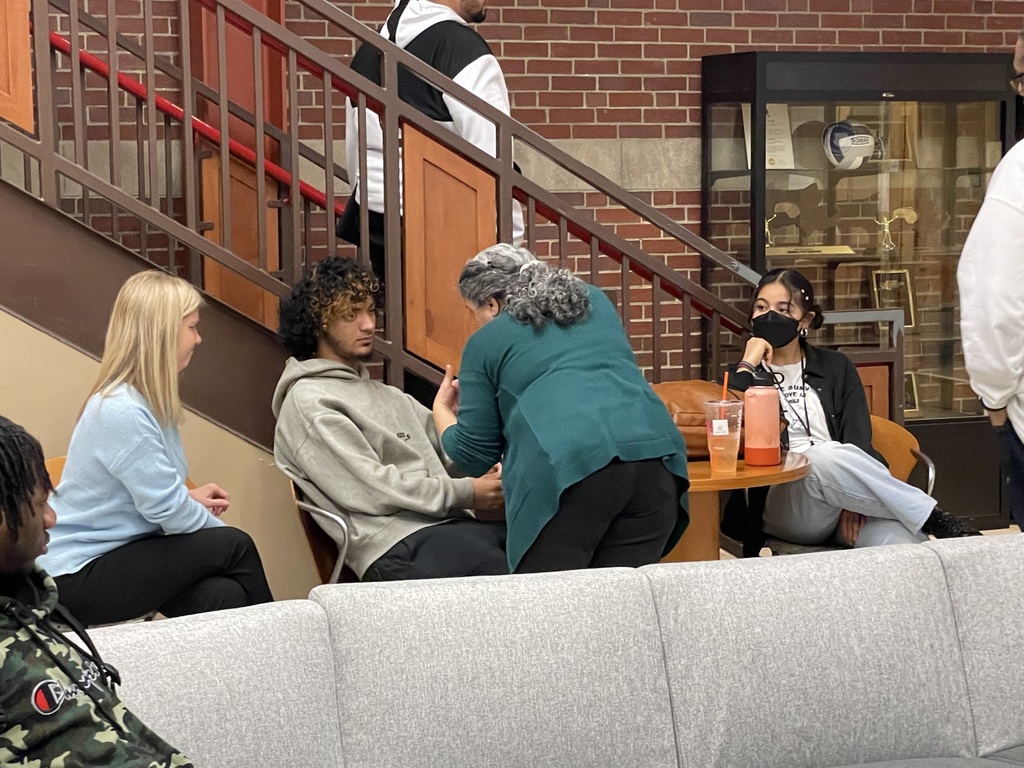 Attention PFSJCS students! Homecoming Spirit Week is next week! Please show your school spirit by participating in the week's daily events. See fyer for more details 🙂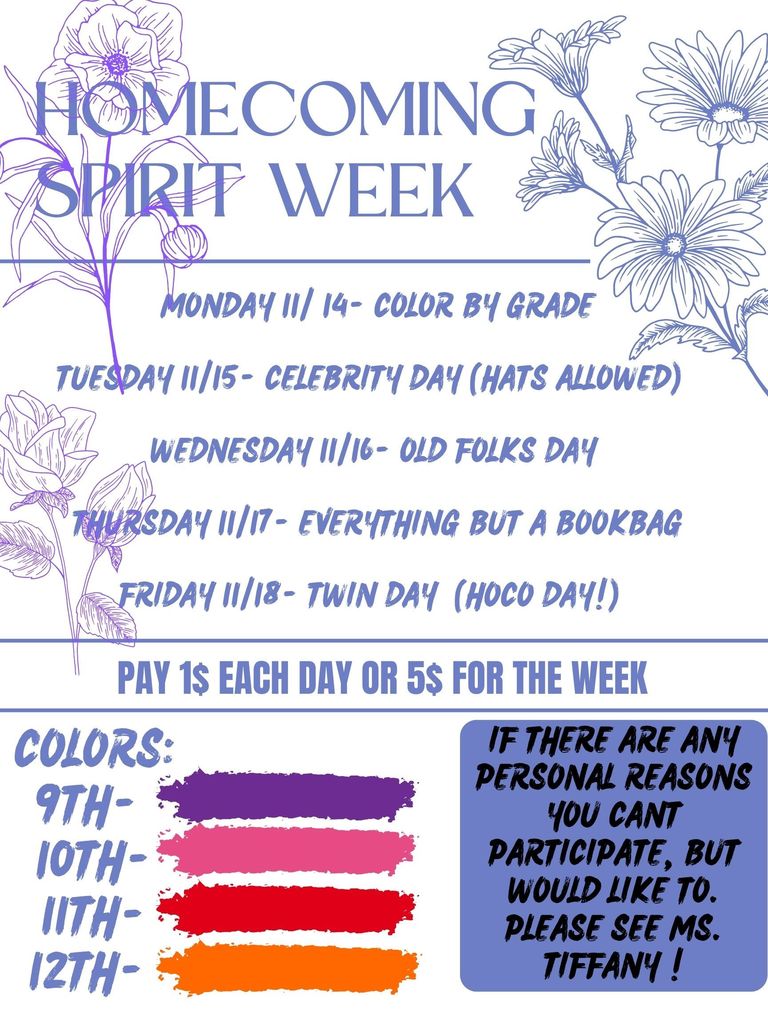 The District Attorneys office will be connecting with our school for a Dating Violence Presentation on November 15, 2022 via zoom. See flyer for more details.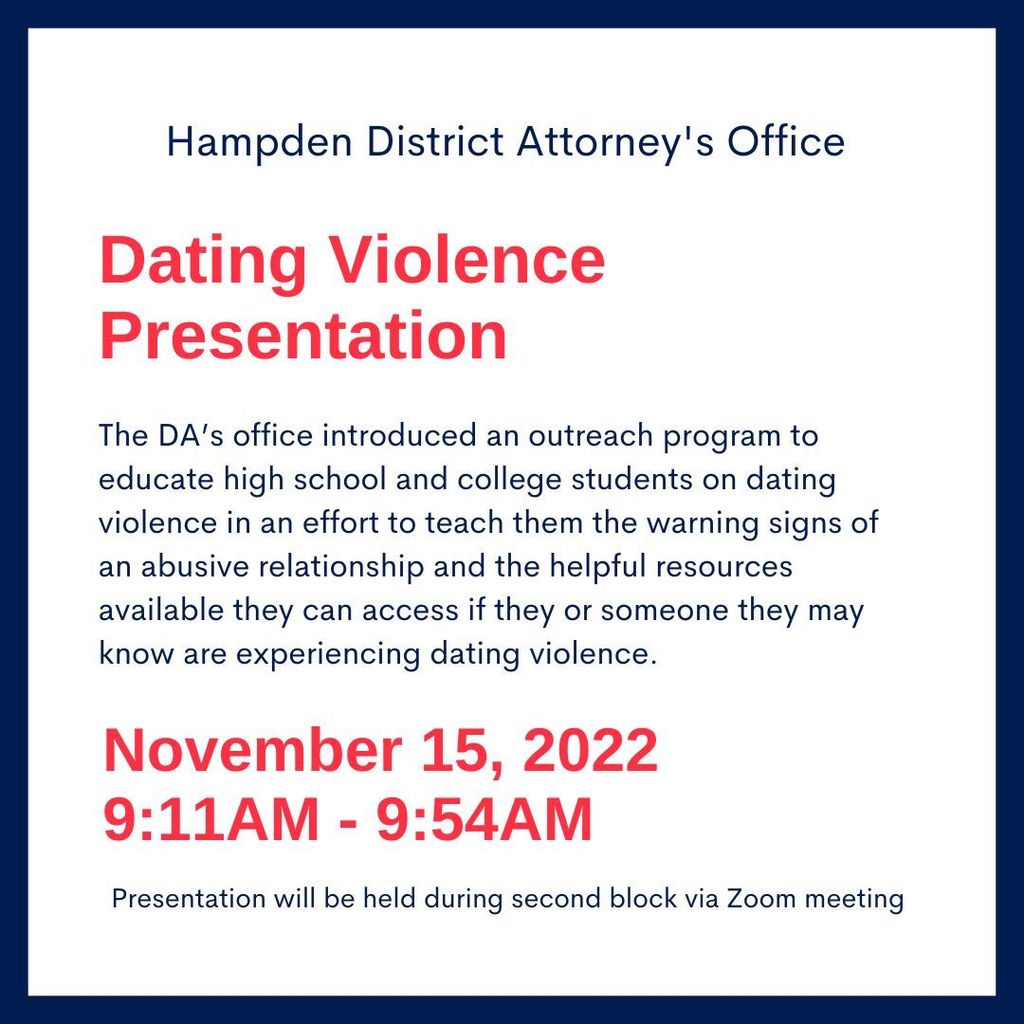 With their win on Friday evening, the Girls Volleyball team has advanced to the Round of 16 in the Division 5 State Tournament. See flyer for game and ticket info!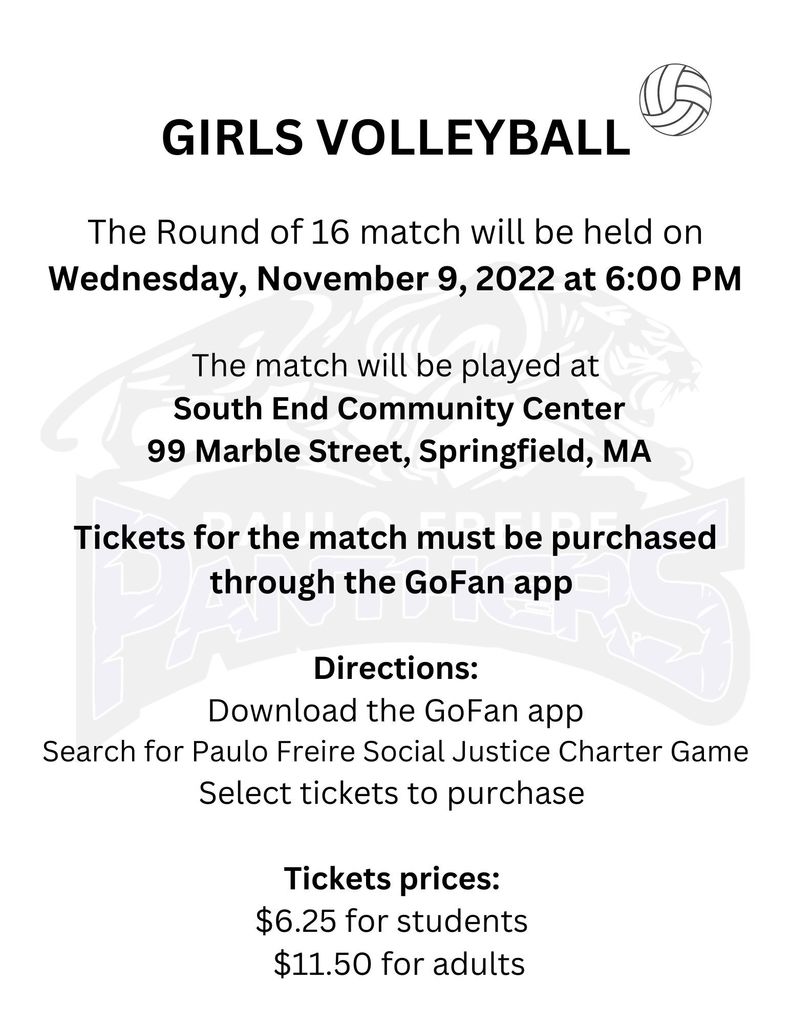 Letter from PFSJCS's Director, Gil Traverso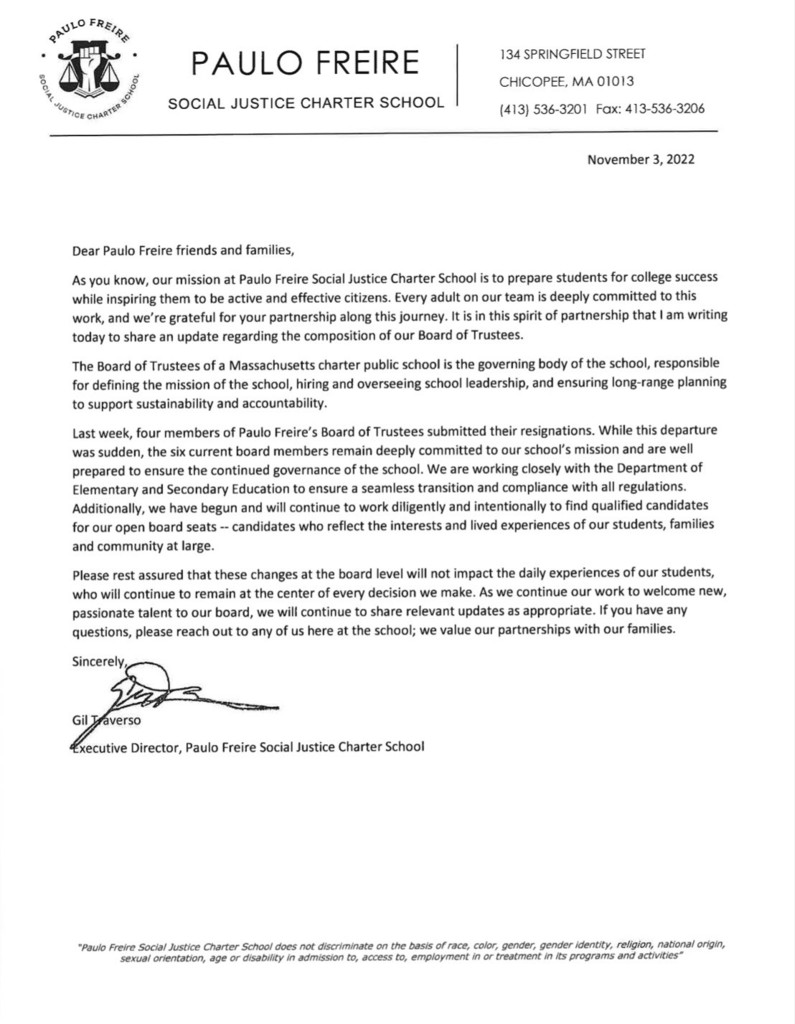 Friendly reminder of our upcoming Family Academy II: Wed, Nov 2, 2022 (10:30am -11:30am/5:30pm-6:30pm). We will discuss resources to support academic growth & MCAS. Recordatorio de de nuestra próxima Academia Familiar II: miércoles 2 de noviembre de 2022 (10:30 a. m. - 11:30 a. m./5:30 p. m. - 6:30 p. m.). Discutiremos los recursos para apoyar el crecimiento académico de su estudiante y MCAS.

MATRÍCULA EN CURSO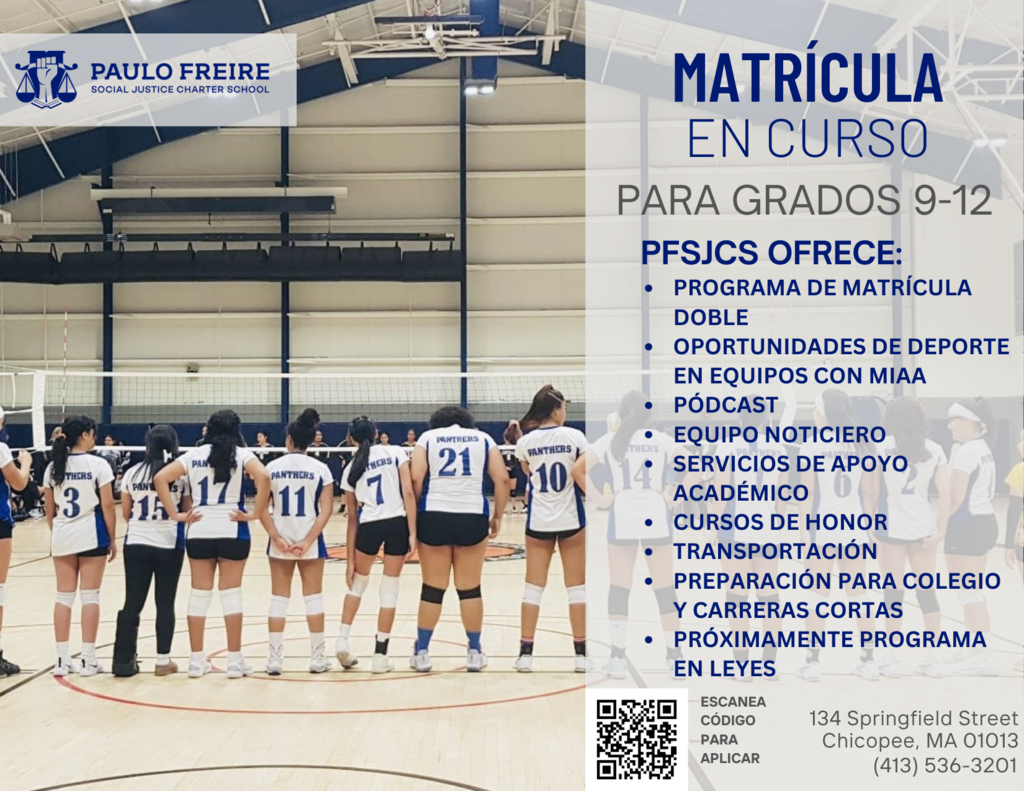 Seniors! Pumpkin Paint Day is fast approaching. Don't forget to wear your halloween PJs!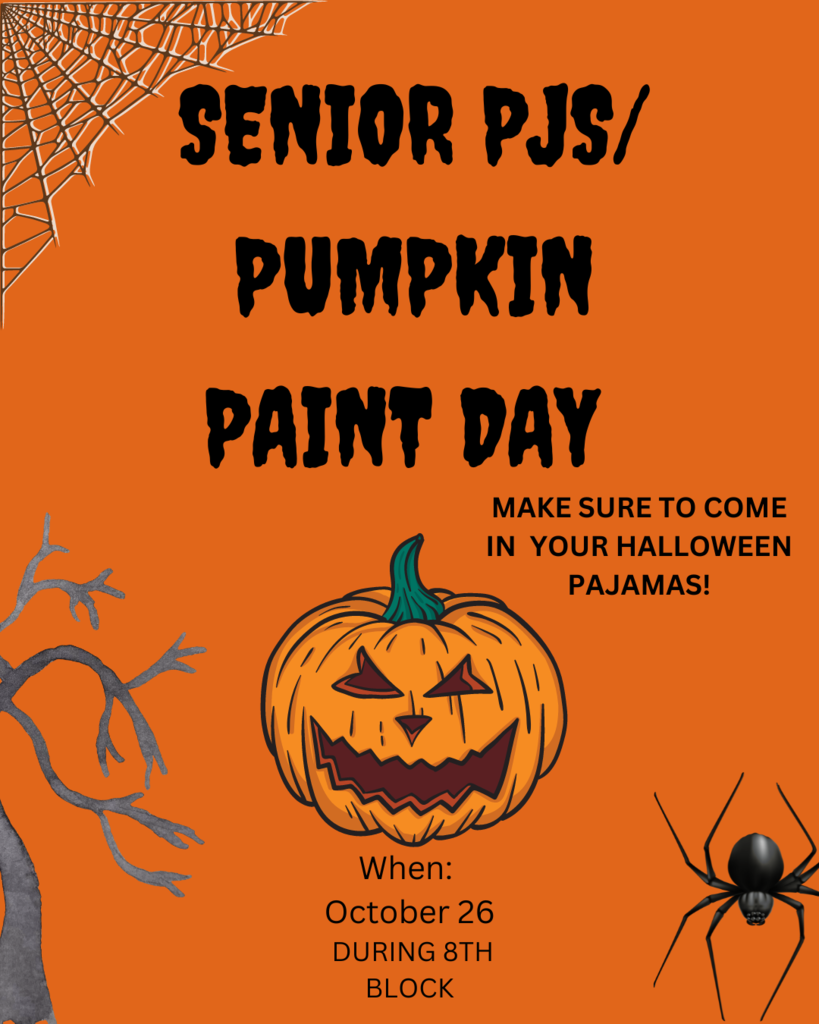 Don't forget to wear purple this upcoming Monday for domestic violence awareness month. Have a great weekend!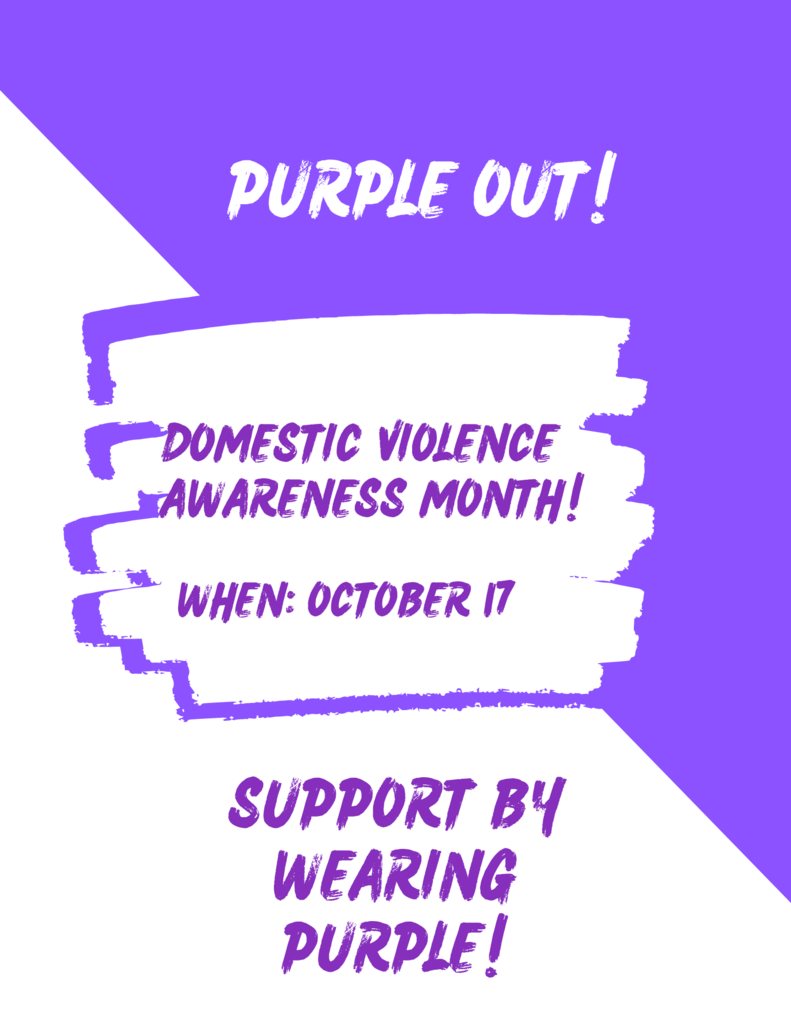 Friendly reminder that our Hispanic Heritage Celebration will be held this Thursday, October 13 from 5:30-7:00PM. We look forward to seeing students, families, and staff.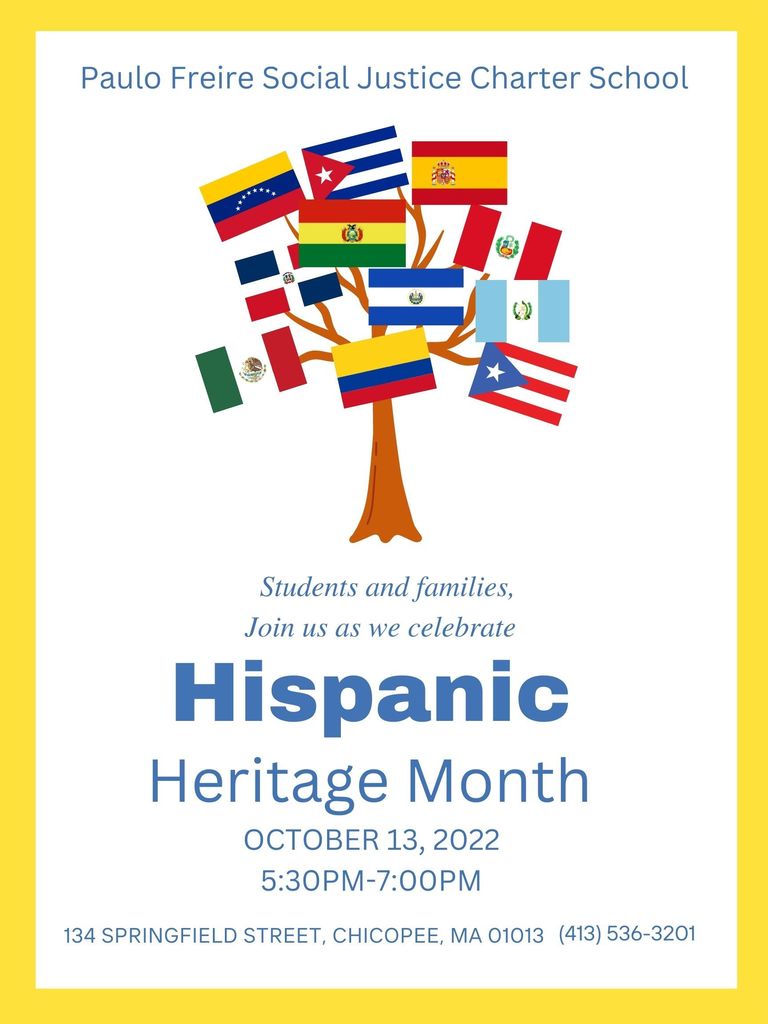 CHIPOTLE FUNDRAISER FOR PAULO FREIRE SOCIAL JUSTICE CHARTER SCHOOL 33% OF EVENT SALES GET DONATED TO THE CAUSE TUESDAY, OCTOBER 4TH | 5-9PM 235 WHITING FARMS RD, HOLYOKE, MA, 01040 ORDER ONLINE FOR PICKUP USING CODE 7Q9FY7Q OR SHOW THIS FLYER IN RESTAURANT