JOIN US on Thursday, October 14th for the Hispanic Heritage Celebration!
PSATs will be held at school on Wednesday October 13th. If your student is interested, please have them sign up with the school counselor or in the library/media center.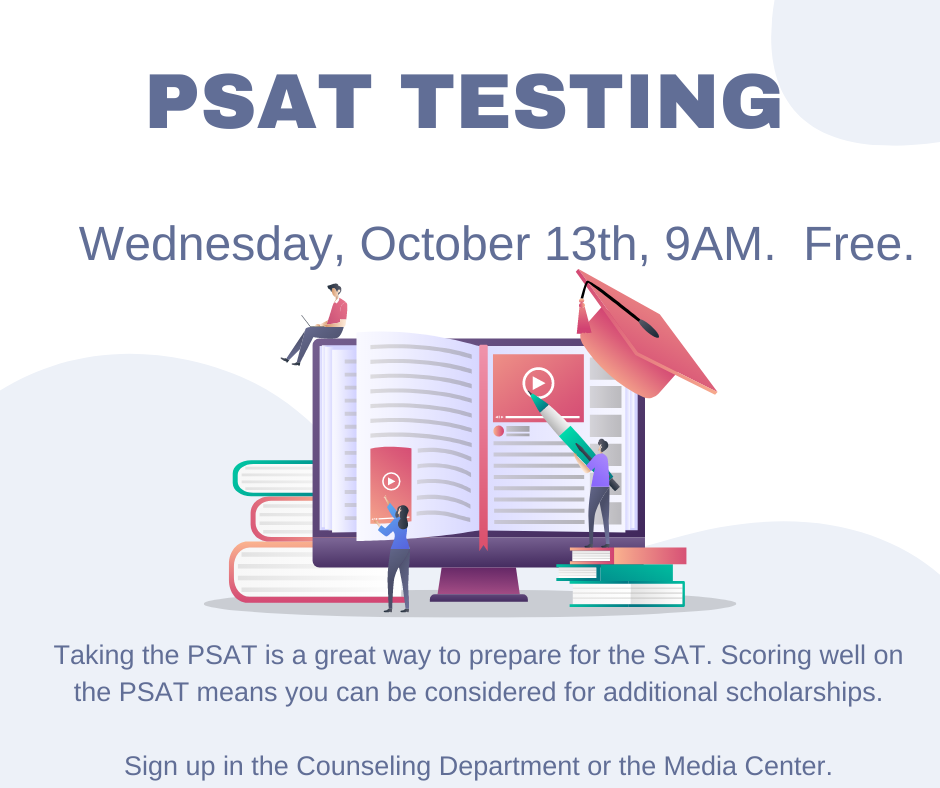 We are hosting our first PARENT ACADEMY tomorrow night. Refreshments and childcare will be provided!
Congratulations! We are so proud of you ladies! The Panthers will be playing at Granby tonight. We are currently 6 and 0! Wooohooo!!!
Interested in learning more about the ASVAB Career Exploration Program? See below!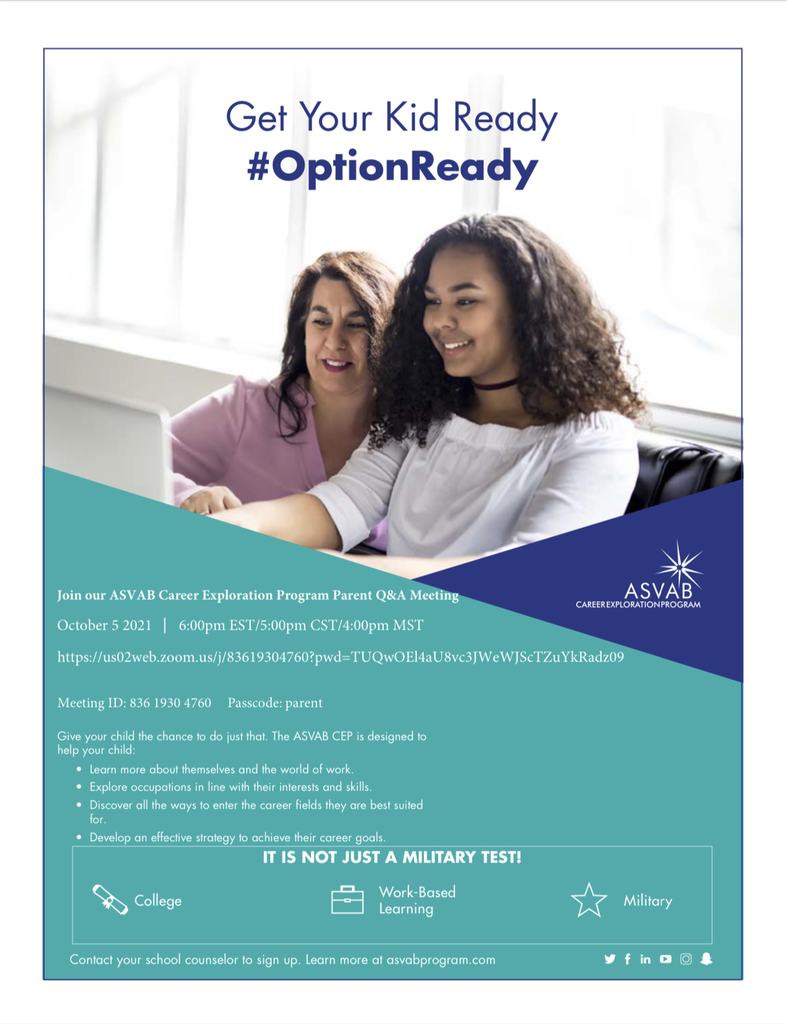 Shop local and fresh every Thursday! Details on the flyer!!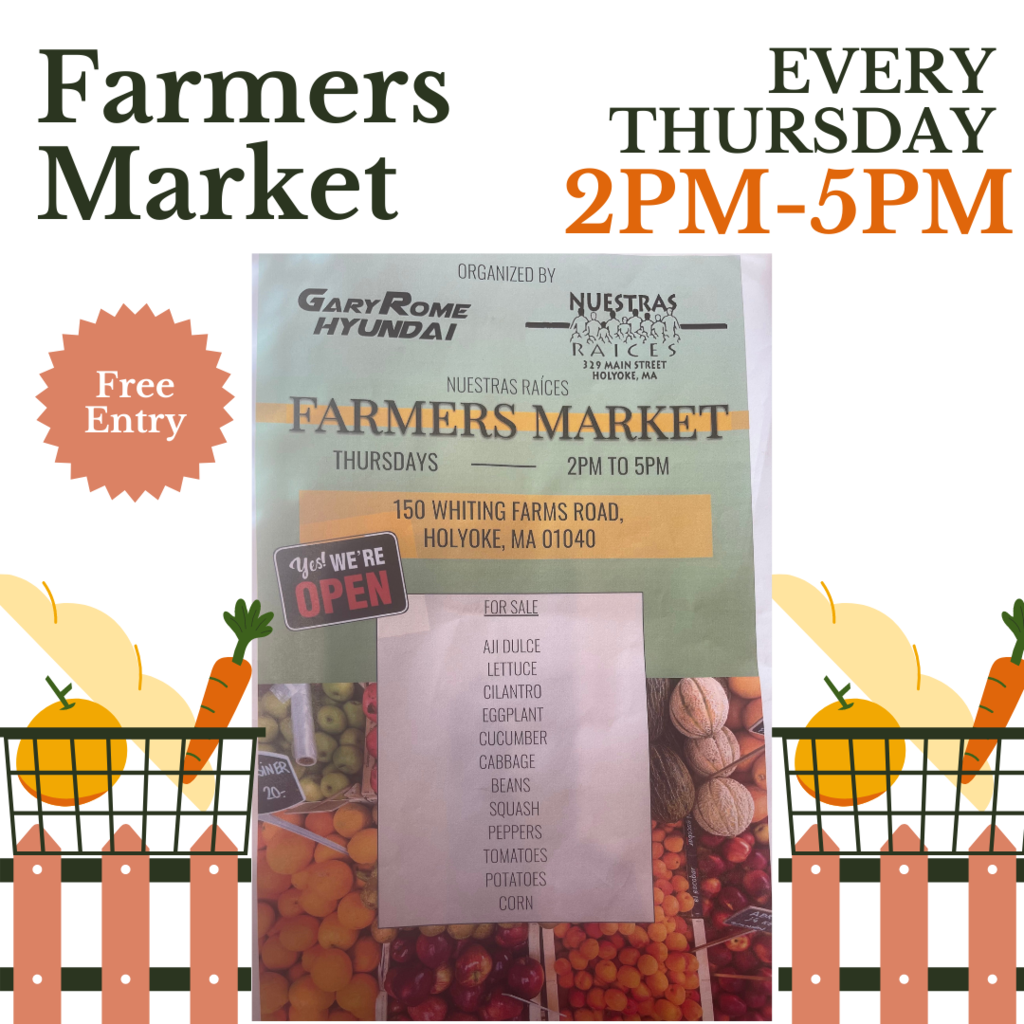 Hey PF Families! Here are the COLLEGE REP VISITS for next week (10/4-10/8). Please share with your 11th and 12th graders!

Interested in college or want to hear more on what colleges have to offer? Sign up for our college rep visits at
https://tinyurl.com/Collegevists
or see your school counselor!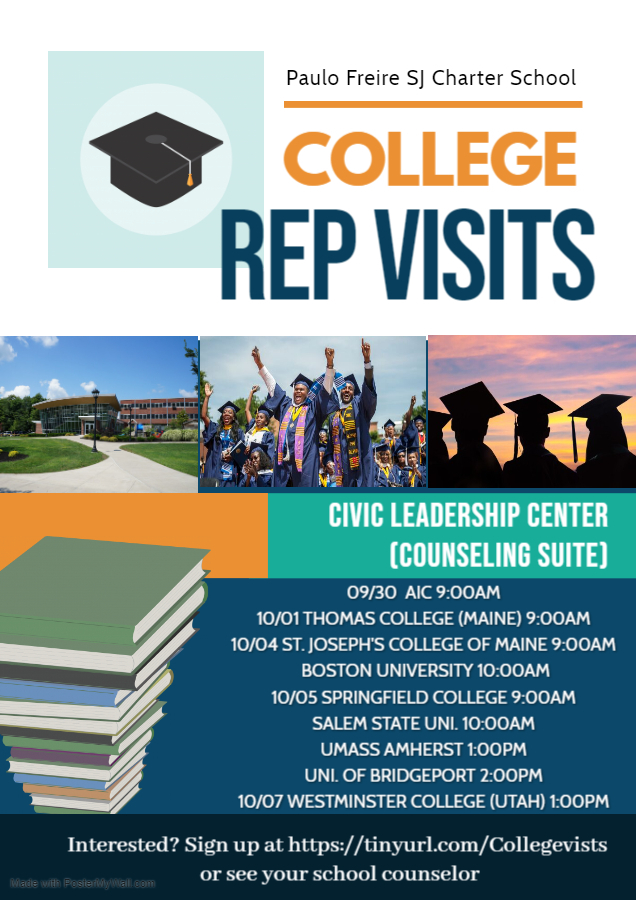 #PauloFreire #SocialJustice #Activism #Advocacy #PauloFreireSocialJusticeCharterSchool #ChicopeeMA #HolyokeMA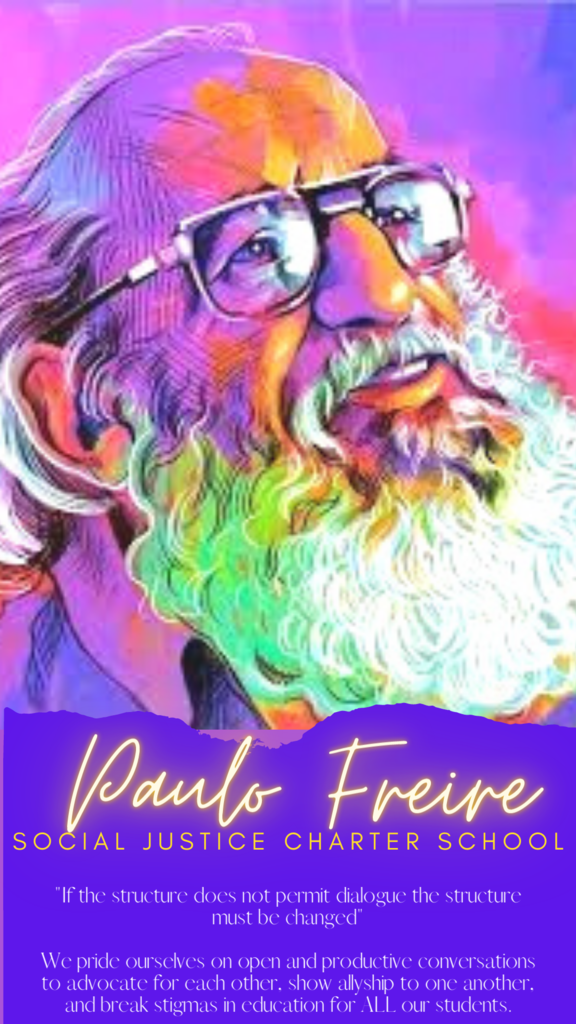 GIRL'S BASKETBALL If you are interested in playing this year, please notify Mark no later than 2:45P on Monday (September 20th).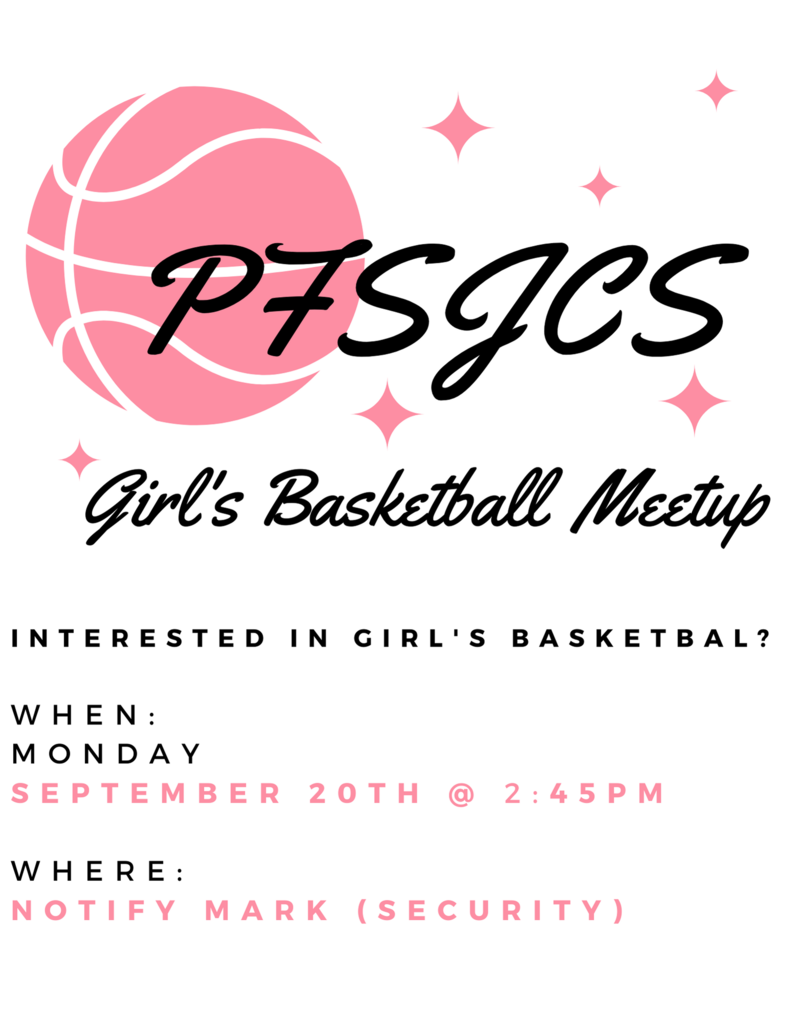 Happy Friday Families! This weekend we celebrate the posthumous birthday of Paulo Freire (on September 17th) . Let us reflect on his contributions to our current educational system and the fight to remove education banking within our schools. Let's keep Paulo Freire's contributions in mind as we enjoy our weekend!
Interested in Girl's Basketball? Meetup today in the school lobby at 1:45P Please see Mark (security)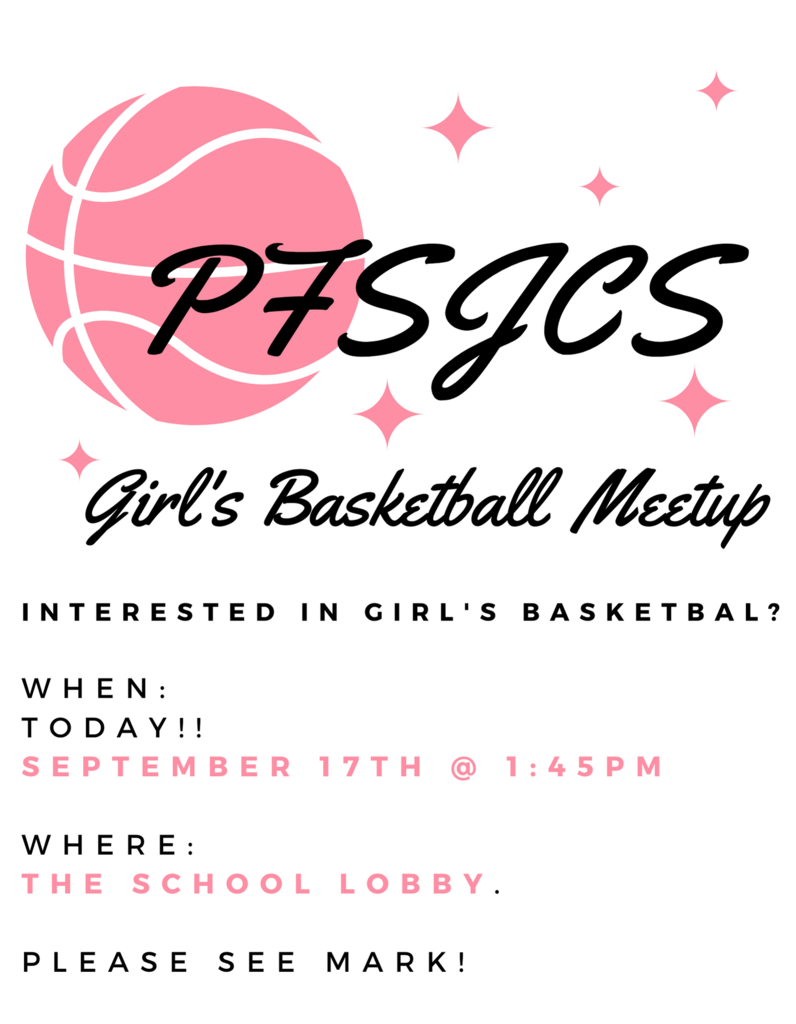 CONGRATS!!! THE PFSJCS LADIES ROCKED IT!!!!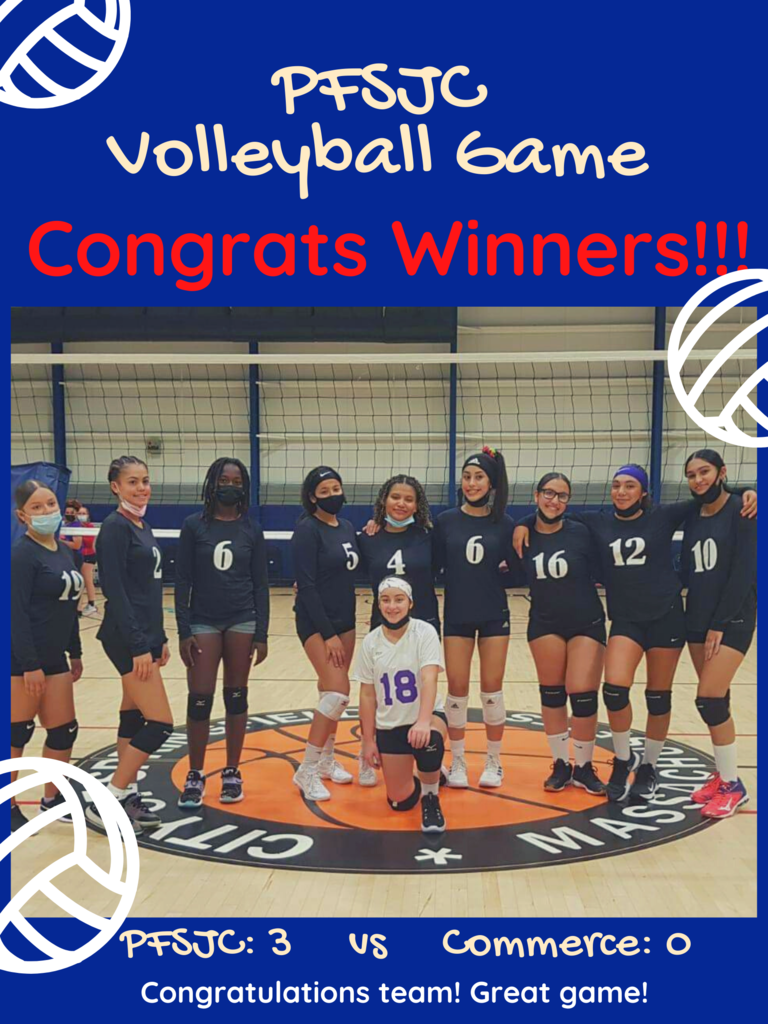 Interested in scholarship opportunities? Here are a few that will be closing in October!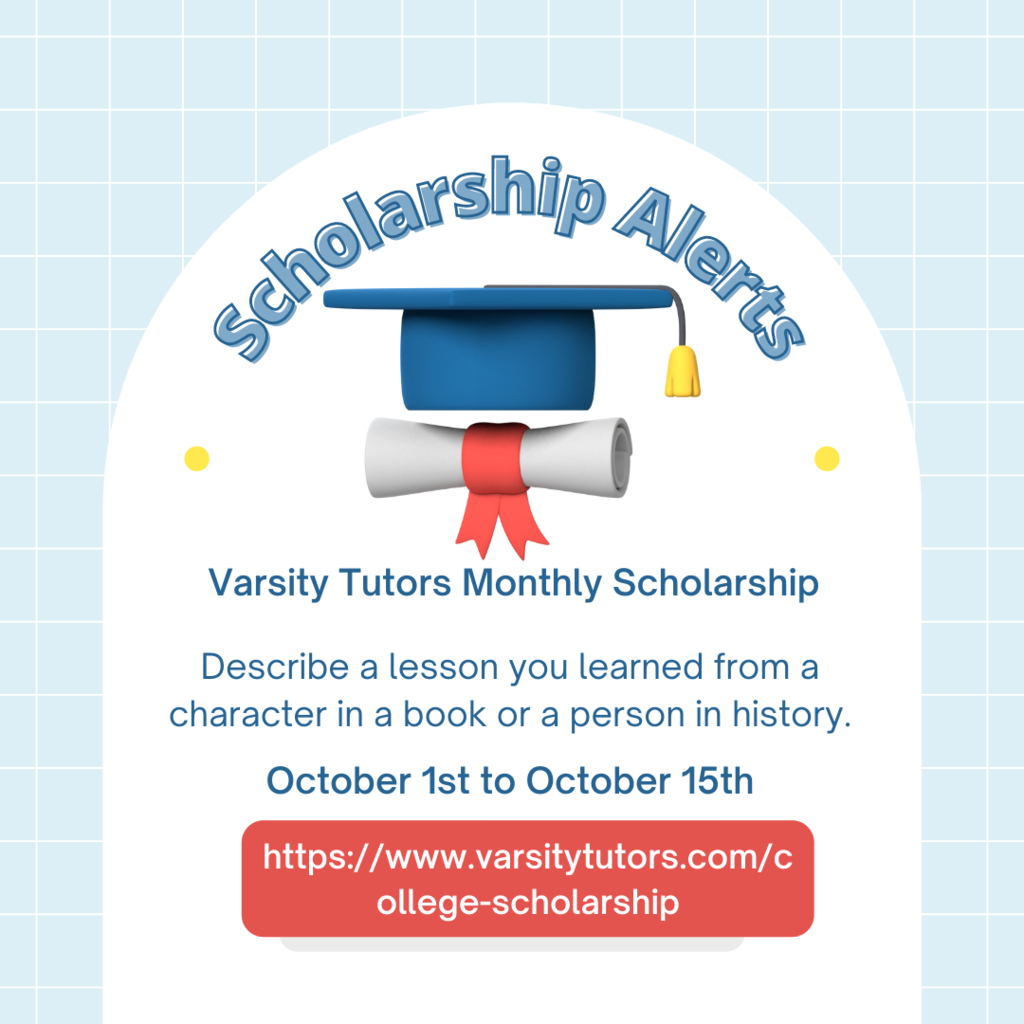 Due to Covid, parent night has been cancelled until further notice.

Join us Sept 15 for our parent & student orientation from 5:30-7:00pm. An oppourtunity to see the building, see the new & exciting add-ons to the school and meet your child's teacher & school staff. Refreshments will be provided.
COVID-19 Vaccination Clinic coming soon! Please see the dates and PRE-REGISTRATION link on the flyer!