Reminder of the upcoming Family Academy VI English/Spanish session that will be held on Wednesday, May 4, 2022 from 11:00am–12:00pm and 5:30pm–6:30pm. Don't miss it! Also, mark your calendar(s) for the Family Academy Graduation on Wednesday, May 18, 2022 from 10:30am to 11:30am for Parents/Guardians who completed 4 or more academies.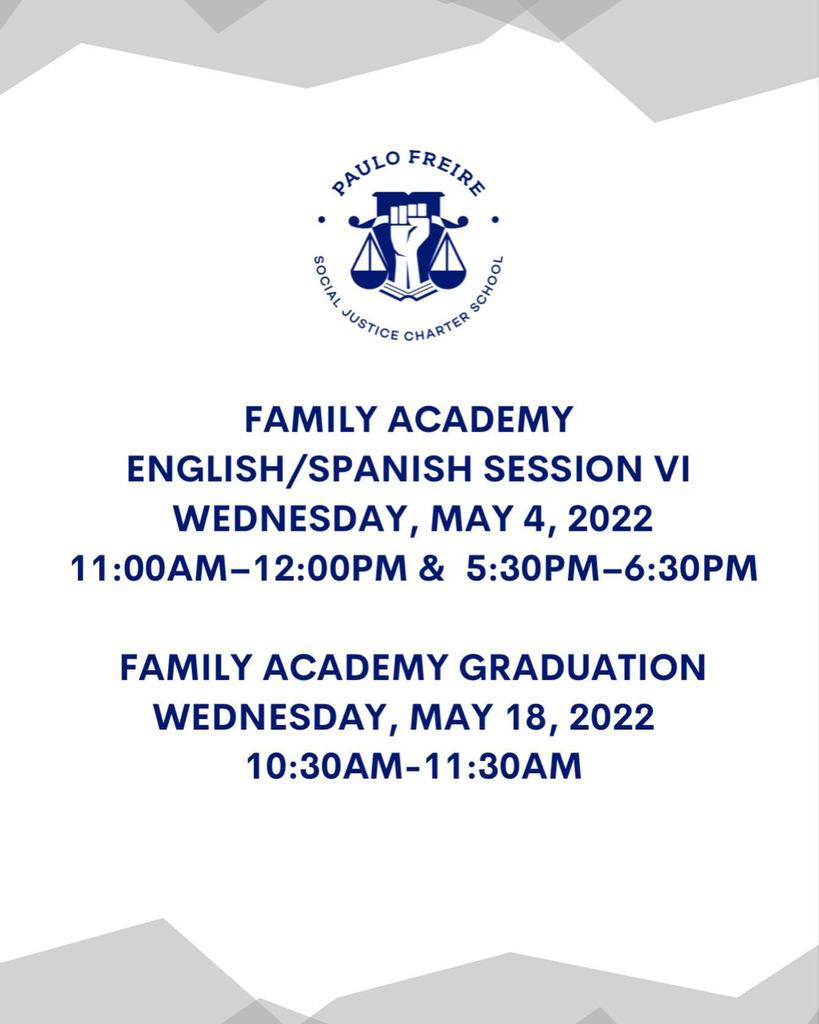 Our next open house will be held on May 12 from 12PM-8PM. If you're curious about what our school offers and would like to tour the school come visit us! Please spread the word!

MassHire Holyoke will be hosting a youth job fair on Wednesday, May 4th, from 3:30 pm.m to 5:30p.m. at Holyoke City Hall. Students interested in obtaining a summer job will have the chance to meet with potential employers! MassHire Holyoke organizará una feria de empleo para jóvenes el miércoles 4 de mayo, de 3:30 p. m. a 5:30 p. m. en la Alcaldía de Holyoke (Holyoke City Hall). ¡Los estudiantes interesados en obtener un trabajo de verano tendrán la oportunidad de conocer a posibles empleadores!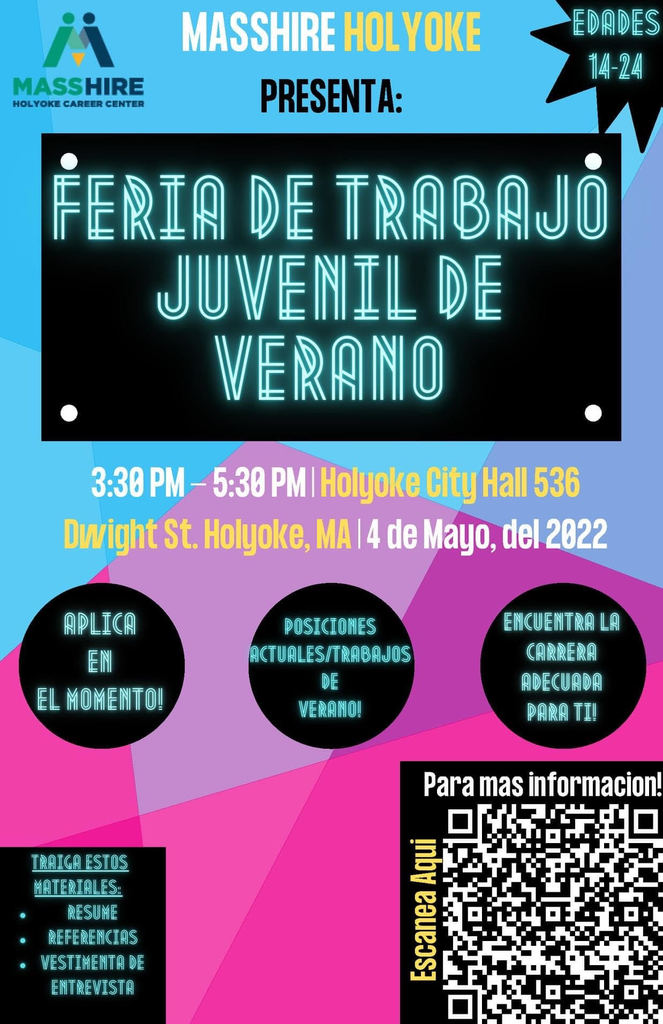 The Future Lawyers of Springfield event at Western New England University. Paulo Freire Social Justice Charter School students, Abigail Tiburcio, Victoria Solis, and Yuleishka Alvelo and Hampden District Attorney, Anthony Gullini.
Please verify the MCAS Boot Camp Bus Stop for Spring Break

House A Dean and girls basketball coach Emily Neiman alongside our students recording a Women in Sports Podcast at our school radio station! #WomenEmpowerment #CoachEm #PauloFreireSJCharterSchool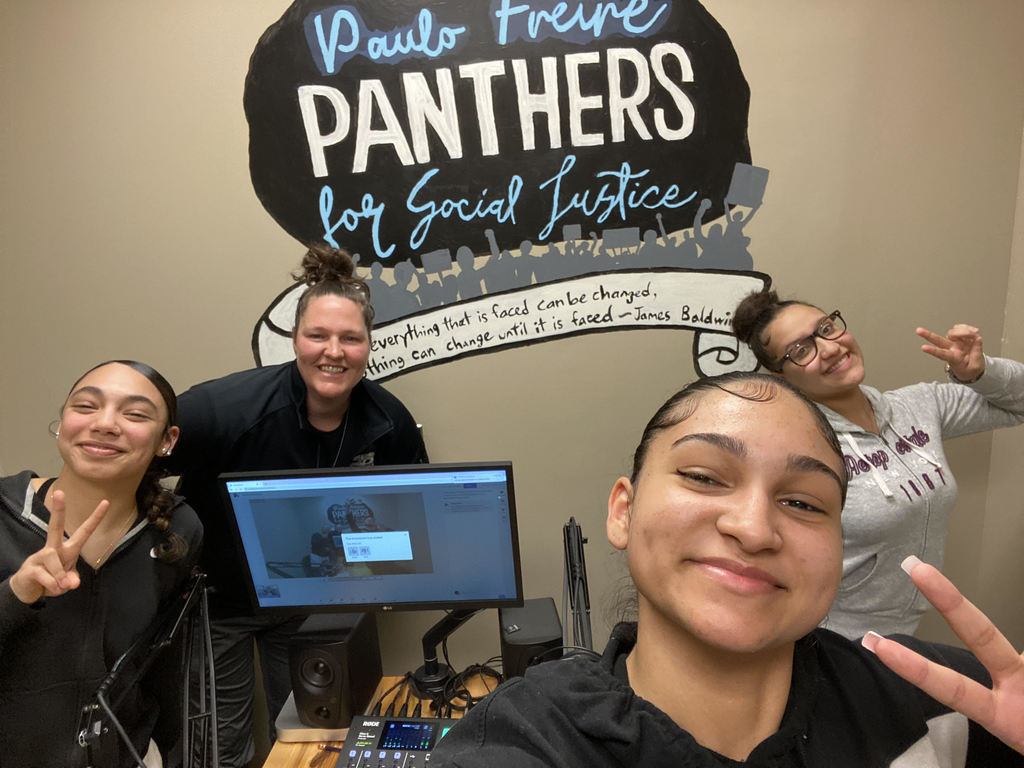 House A Dean and girls basketball coach Emily Neiman alongside students at the girls basketball open gym at the South End Community Center!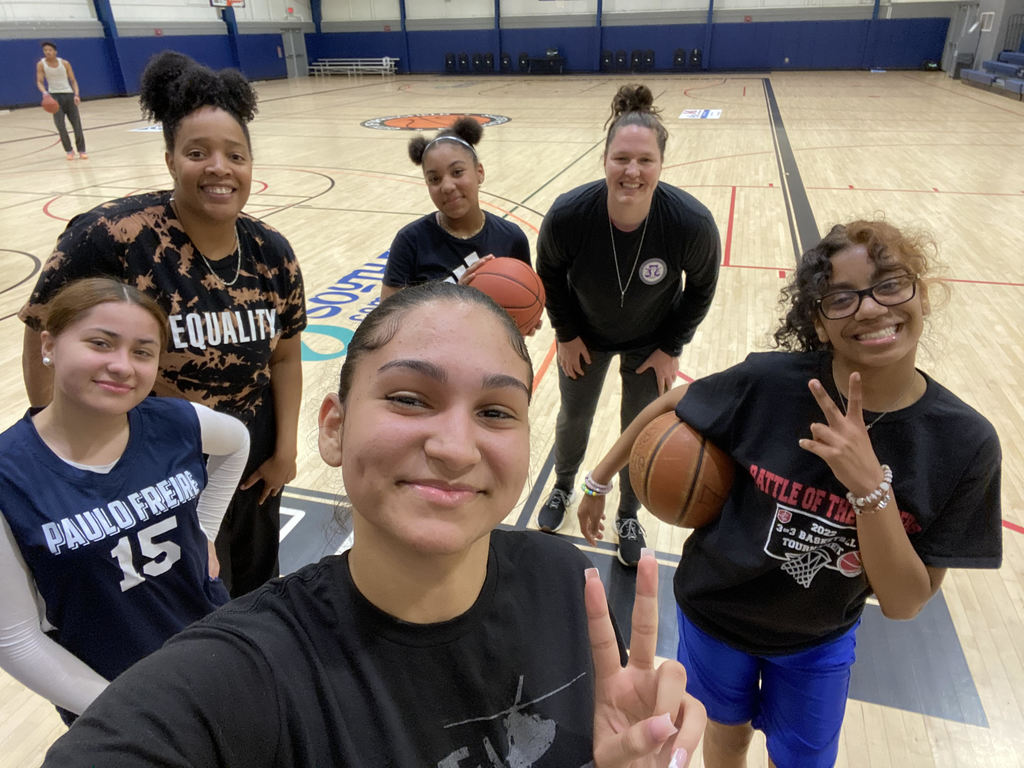 Friendly reminder to please invite your family and friends to our Open House today, April 13th from 6-730PM! ¡Invite a su familia y amigos a nuestra casa abierta hoy, 13 de abril, de 6 -7:30PM!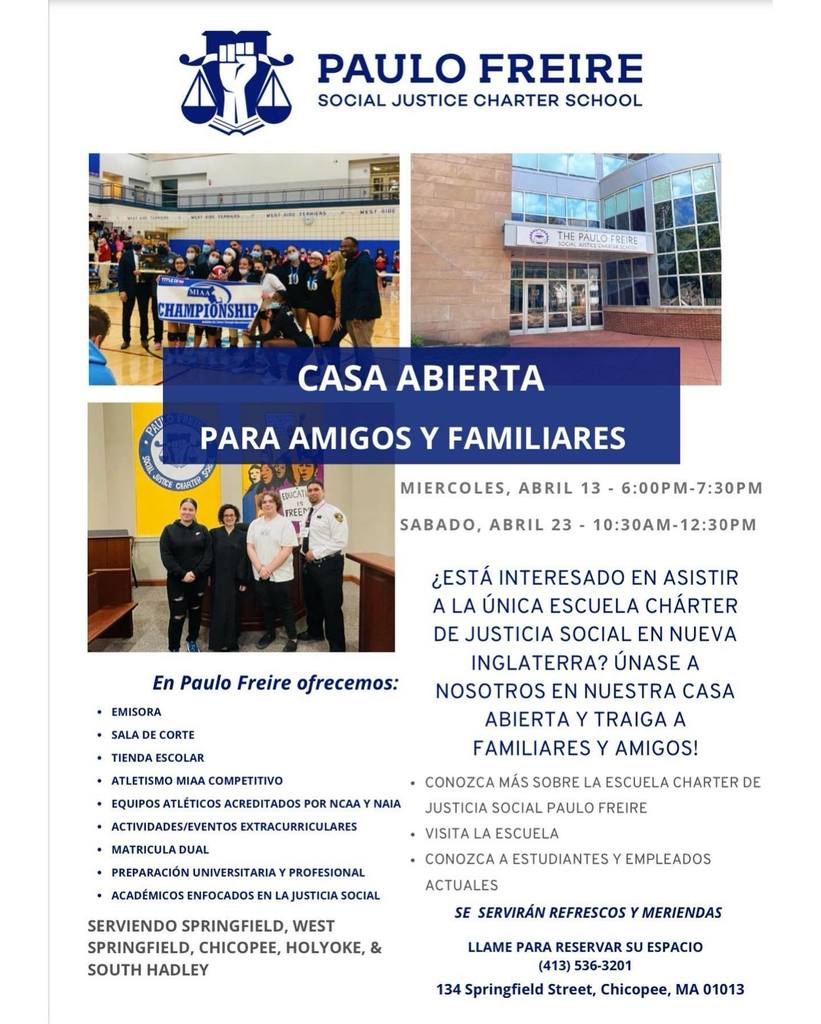 Career Fair II was a success! Thanks to the Chicopee Police Department, Sheriff's Department, The District Attorney's Victim Witness Advocates, Hampden Superior Court, Rosemary Saccomani from the Springfield Probate Court, Williamansett Center East, HCC's Culinary Arts Program, MassHire, The Artisitic Dance Conservatory, and TD Bank for partaking in our event. Our students and staff enjoyed asking questions and learning more about your careers.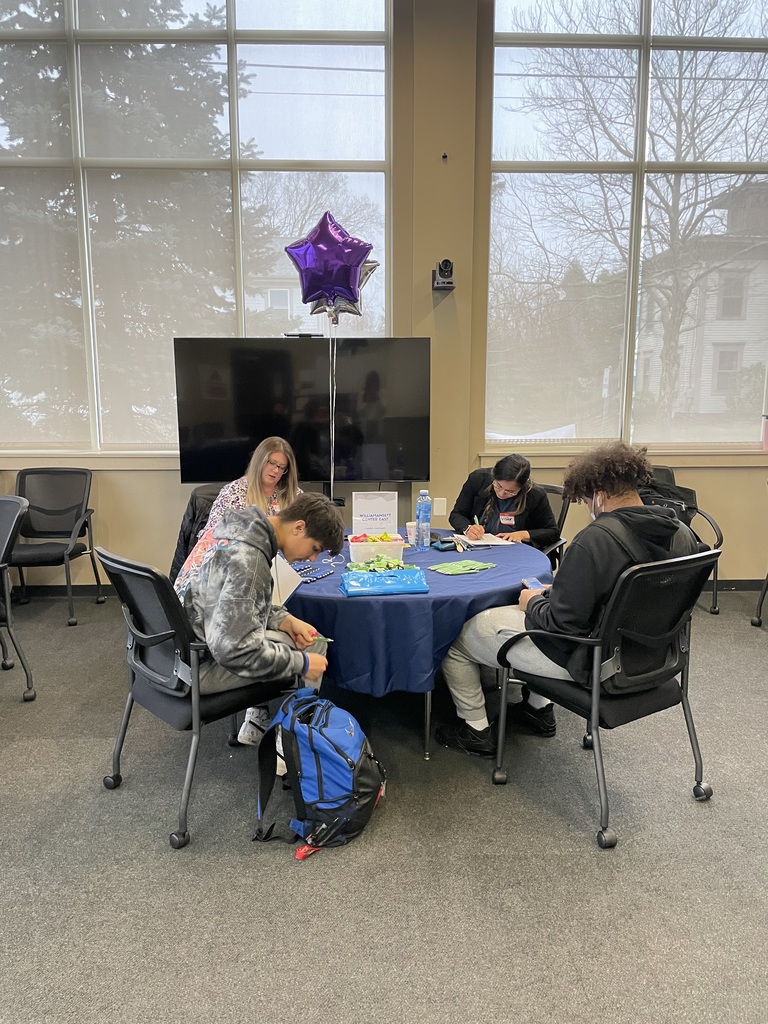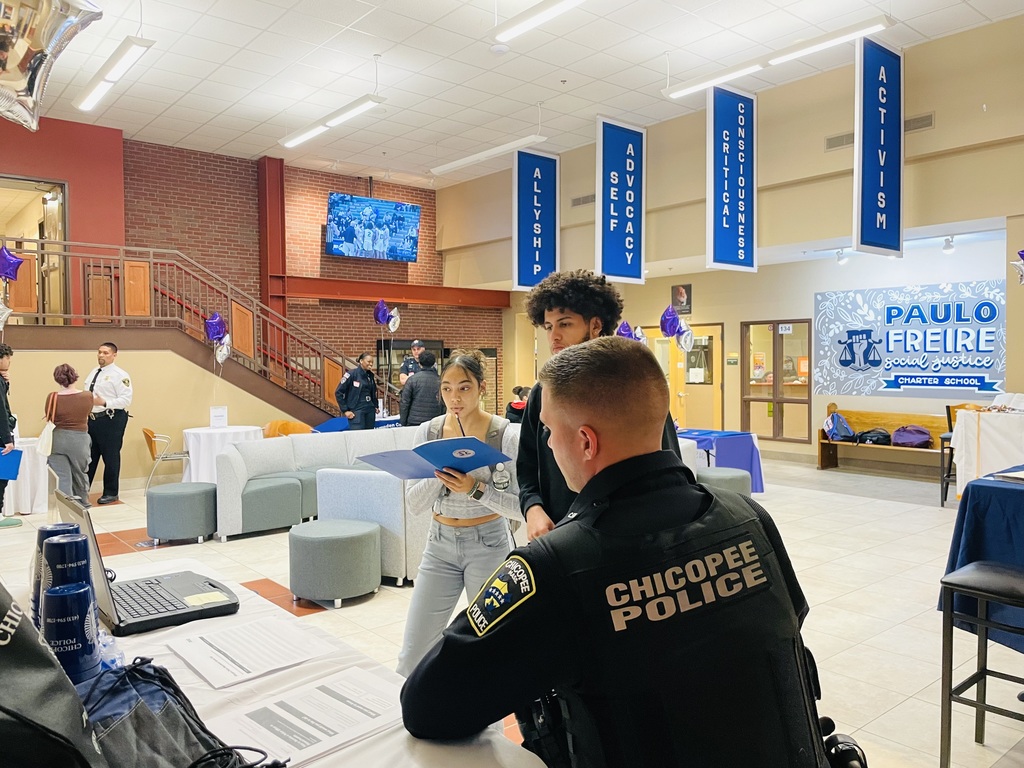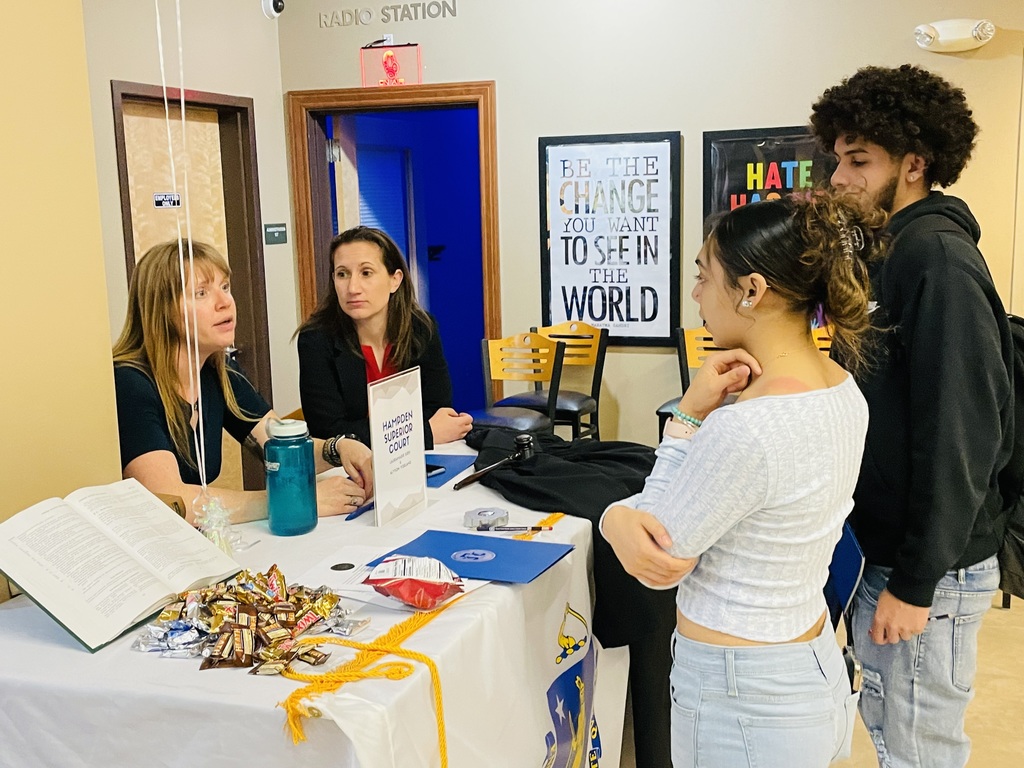 Paulo Freire SJ Charter School's Spanish class and teachers visit the Mashantucket Pequot Museum & Research Center.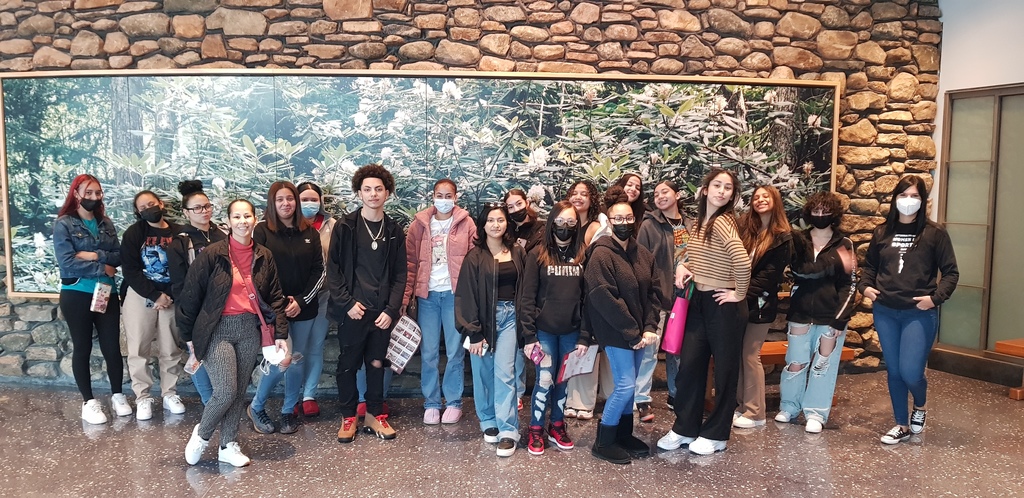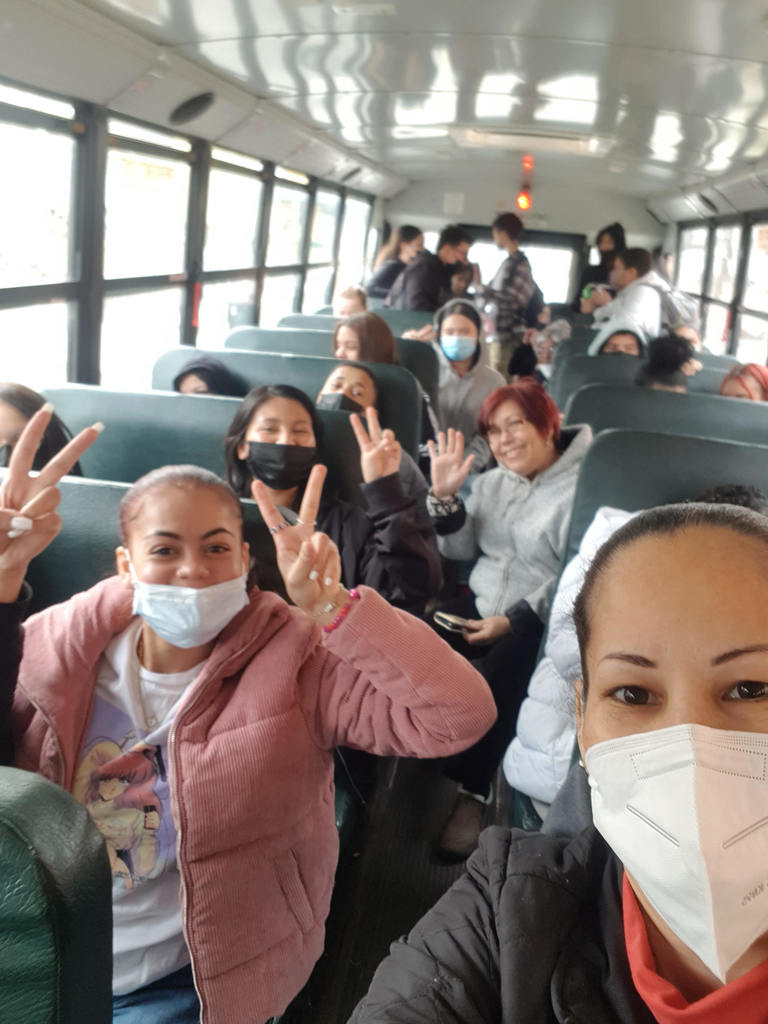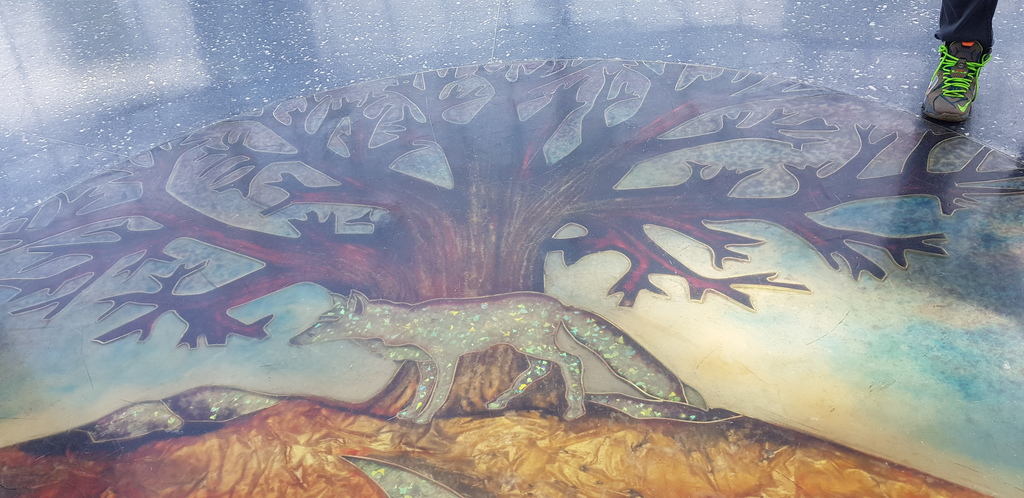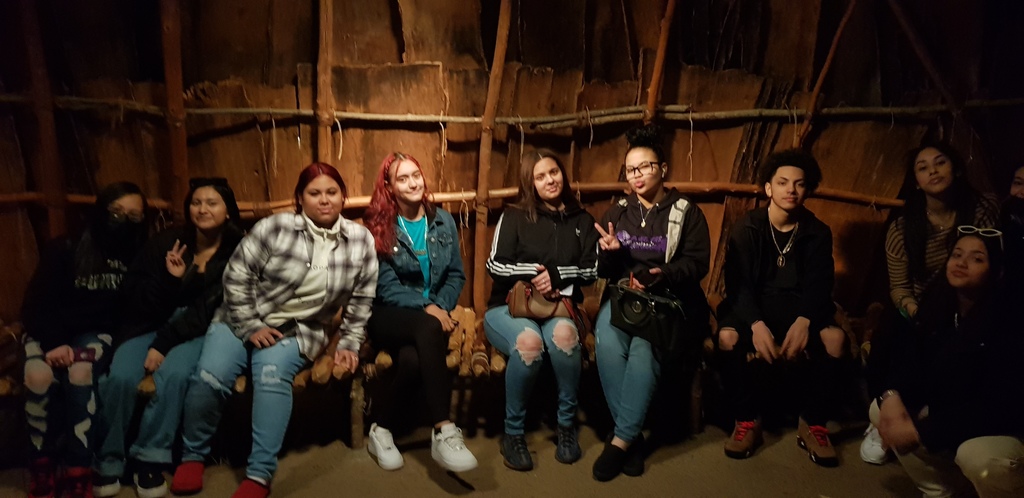 REMINDER! The 10th grade Math and Physics MCAS will take place in May & June. The Math exam is on May 17th & 18th, and the Physics exam is on June 7th and 8th. To further assist our student's achievement, the MCAS Prep Course for math and physics will be held Tuesdays and Thursdays from April 5th Through May 16 after school, 3:30 - 5:00. Transportation and a snack will be provided. There will also be Math and Physics Boot Camps on April 19-22 from 8:30 - 11:30. Breakfast and transportation will be provided. 10th Graders are required to attend both the Mcas Prep Course and MCAS Boot Camp.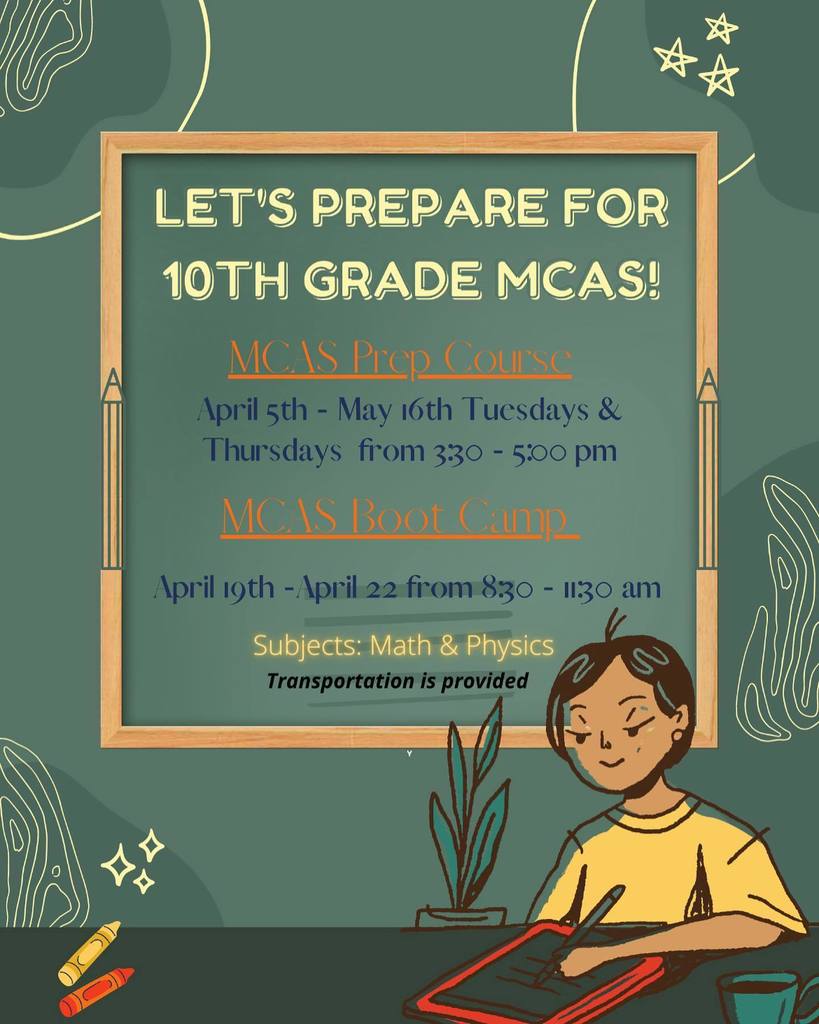 10th Grade Council's Coin Drive will be held from April 11-15! Bring all the coins you can find to earn a pizza party!


Paulo Freire Students! Have you contemplated a career in the military? Are you uncertain of which branch of the military to pursue? If you have any interest or curiosity you'll have a chance to connect with reps from every branch to ask questions and explore your options during lunch the entire month of April (except the week of Spring break vacation).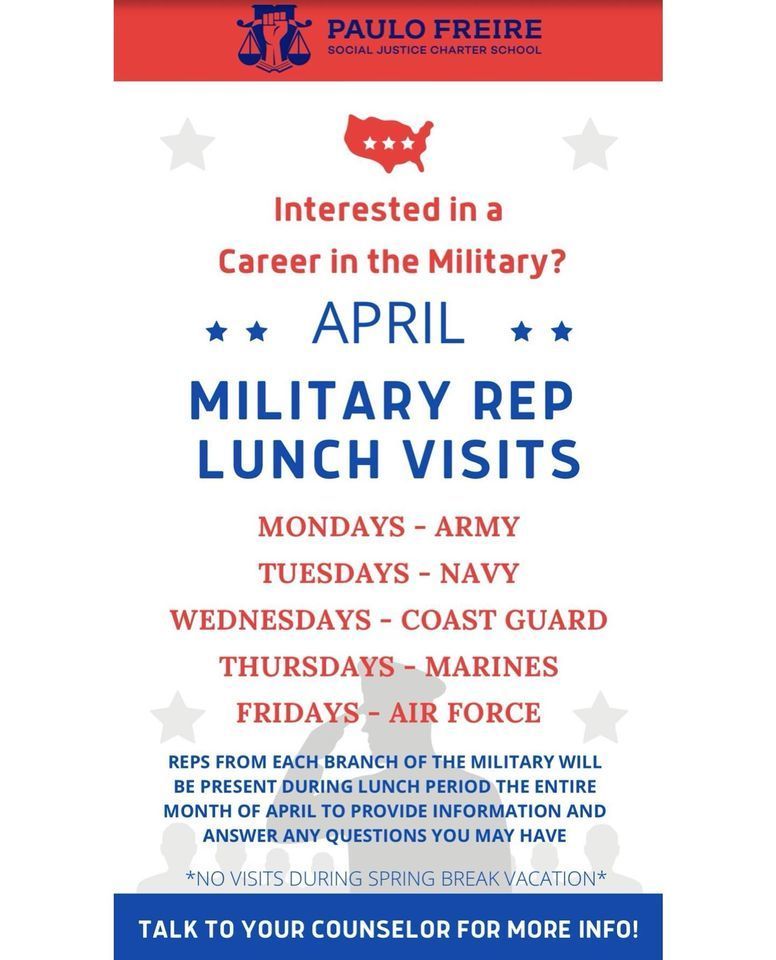 Attention juniors and seniors! Get ready for our upcoming Career Fair II on April 12th! You'll have the opportunity to speak to reps in various fields and/or trades ! If you have any questions, stop by the guidance office!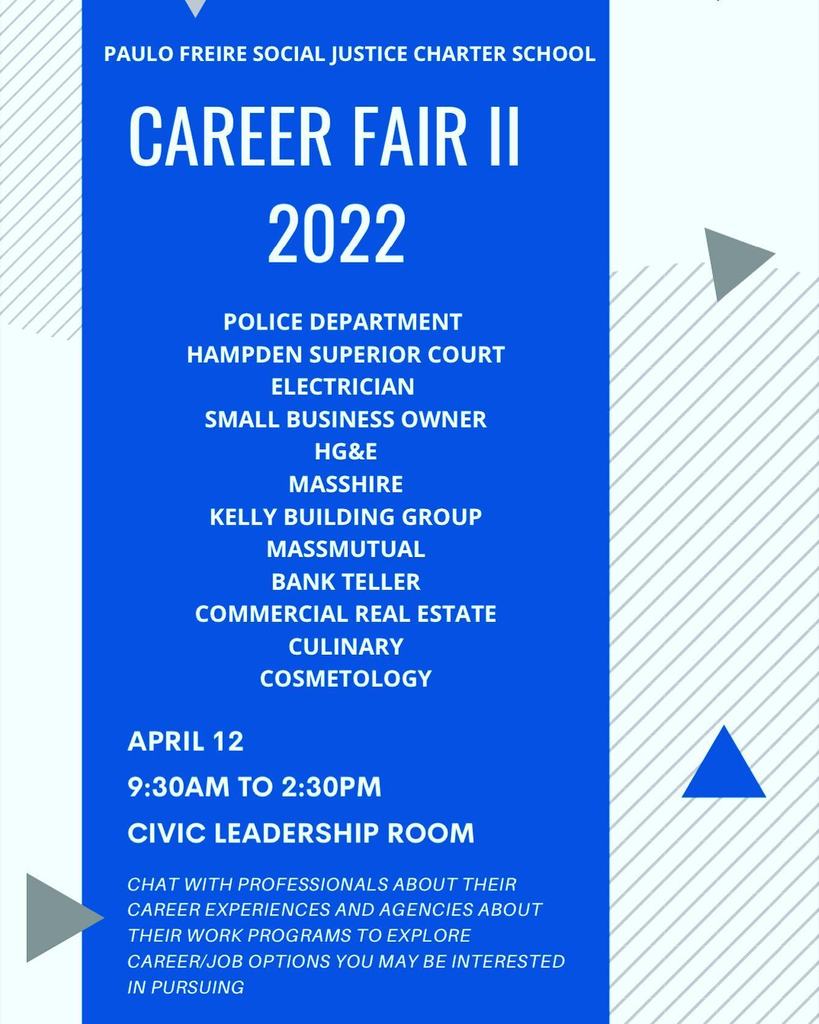 Aplicar a la escuela Charter de Justicia Social Paulo Freire es tan fácil como 1,2,3…4!

Applying to Paulo Freire Social Justice Charter School is as easy as 1,2,3…4! Scan the QR code to apply!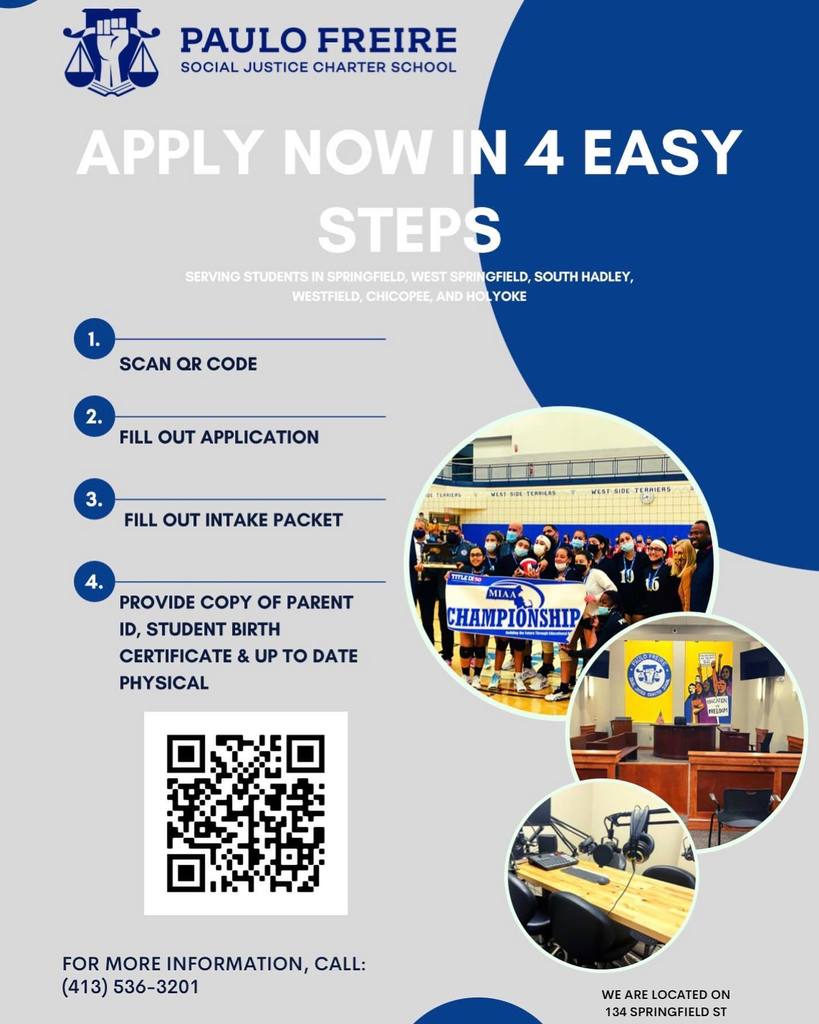 Please join us for our Families & Friends Open House Event tonight from 6pm-7:30pm! Please share with whoever you know who may be interested in learning more about the only social justice charter school in Western Mass !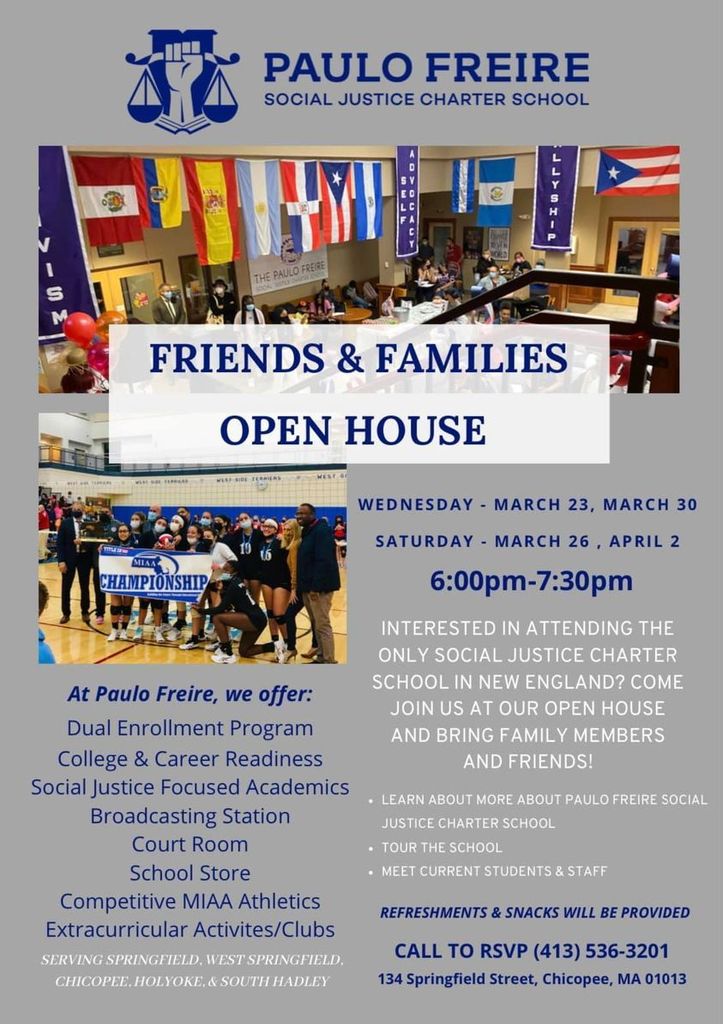 The Honorable Bethzaida Sanabria-Vega visited Paulo Freire Social Justice Charter School to have an open dialogue with our students and staff yesterday. The Honorable Bethzaida Sanabria-Vega was appointed my Governor Deval Patrick in 2010 after running her private practice in Springfield, Massachusetts for 10 years. She is the first justice of the Chicopee District Court in Massachusetts. She also worked as an assistant district attorney with the Hampden County District Attorney's Office from 1996-2000. Honorable Bethzaida Sanabria-Vega received her B.A. from Boston College in 1993 and then completed a J.D. at the University of Connecticut School of Law in 1996. We thank you for your time and kind gesture! It was truly an honor to meet you.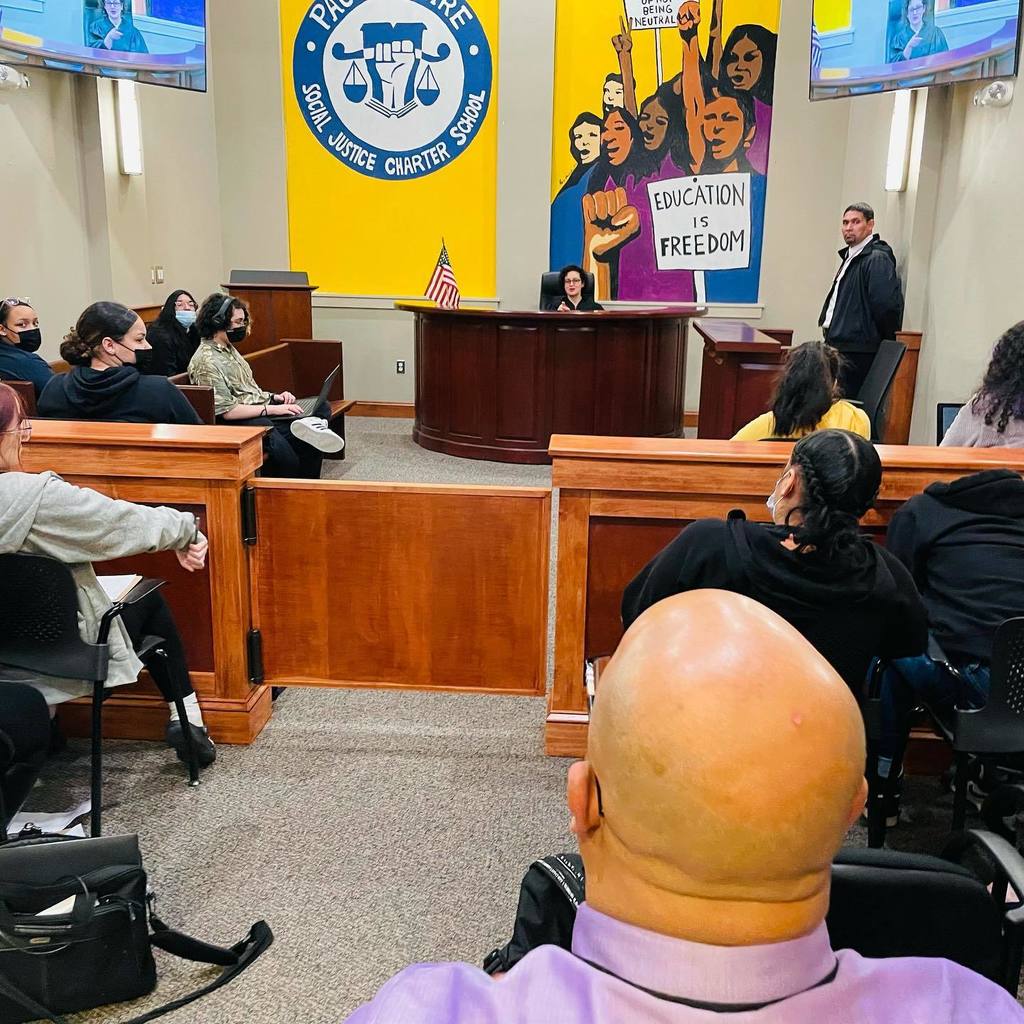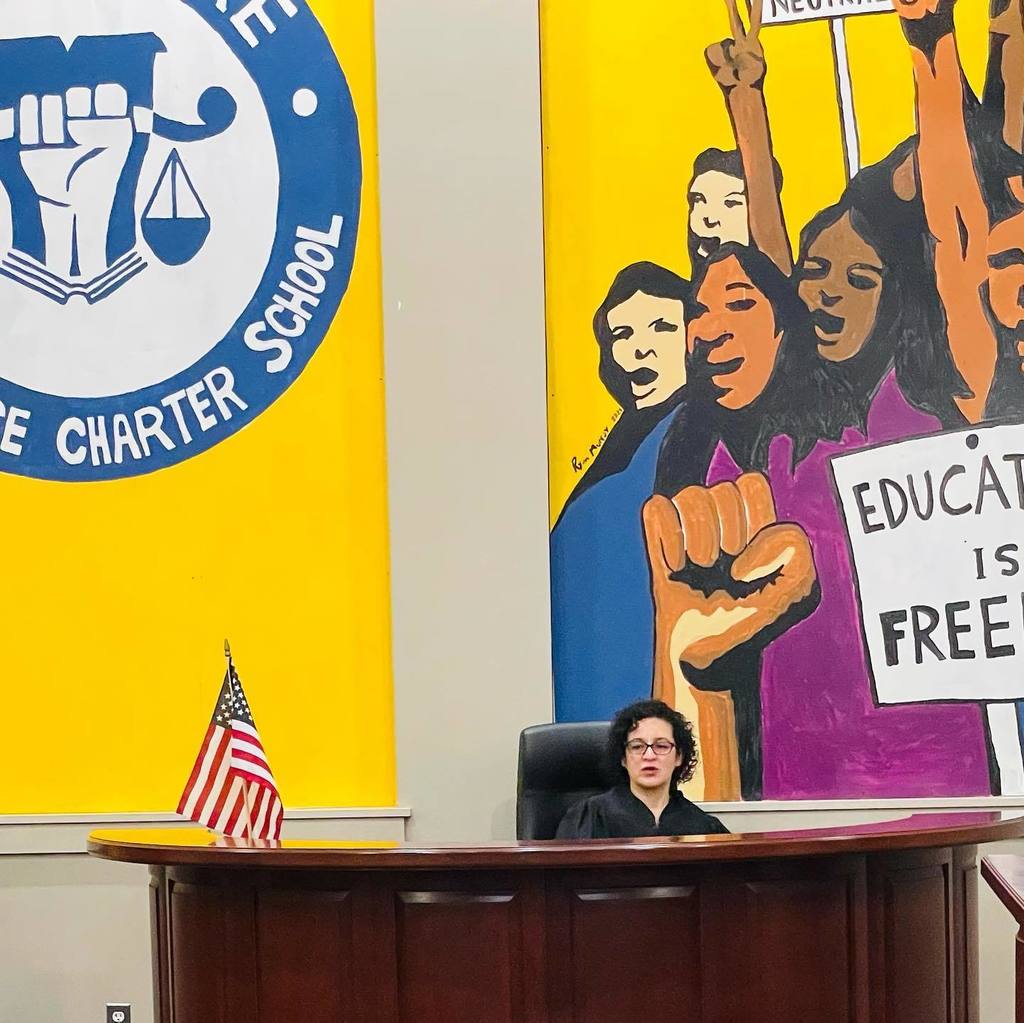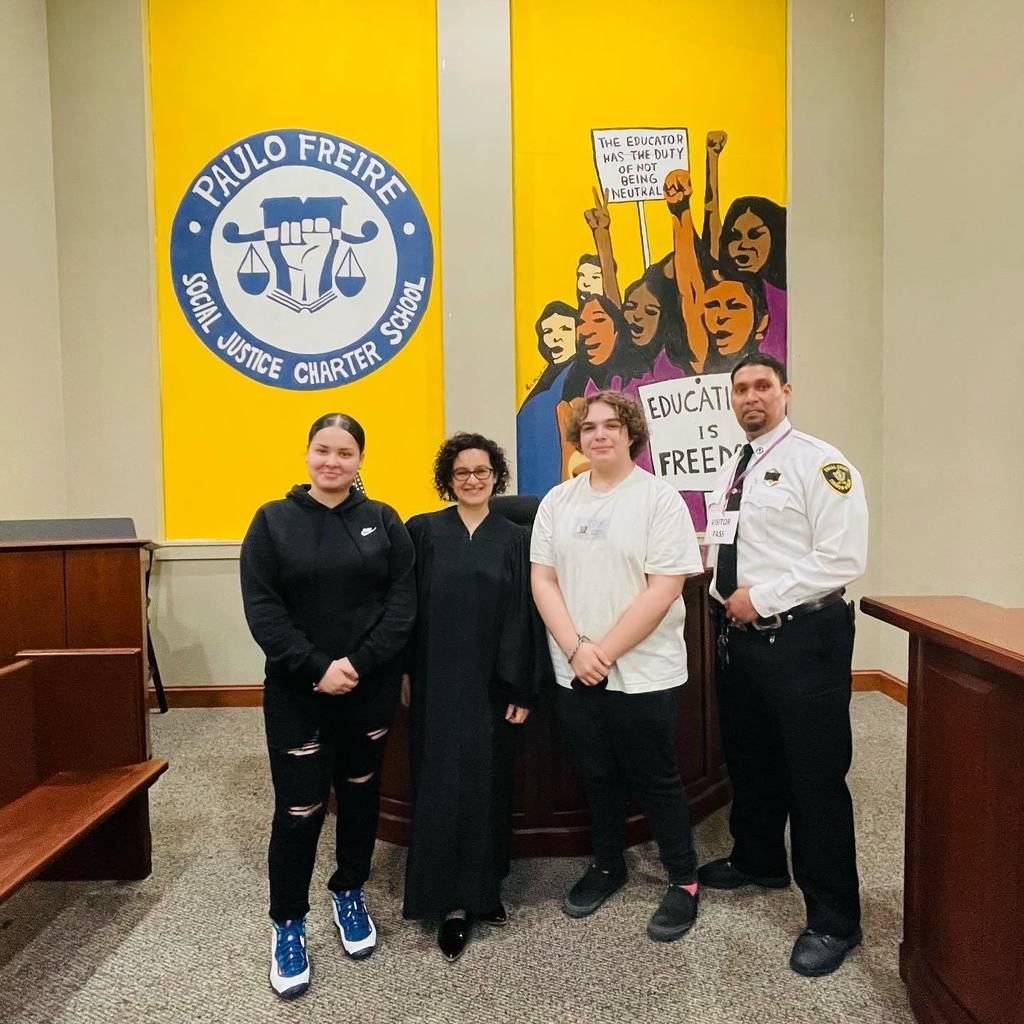 Attention girls grades 7-11! Girls basketball open gym starts this Wednesday, March 23.